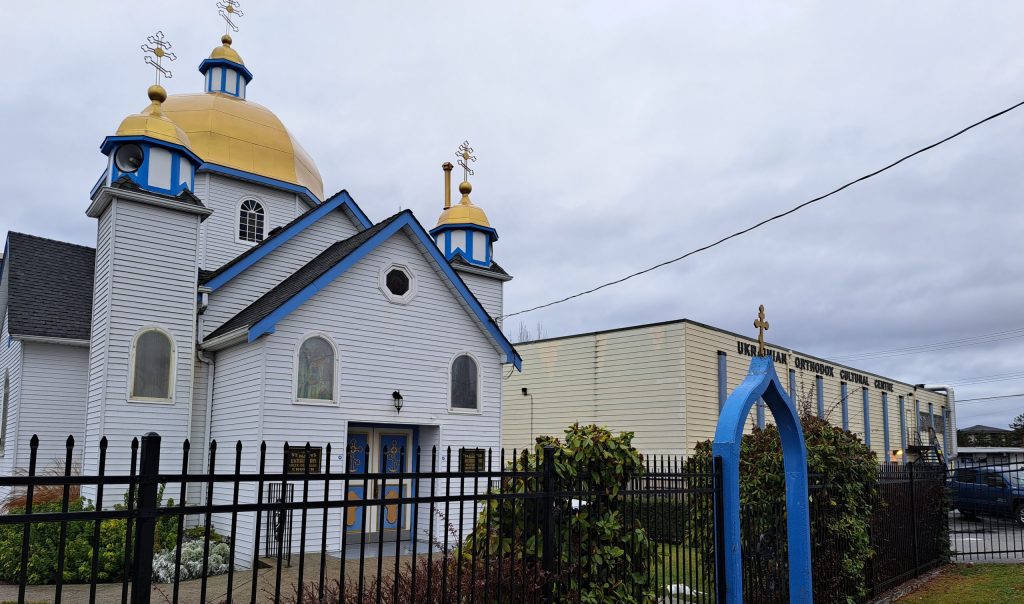 South Fraser Refugee Readiness Team collaborated with DIVERSEcity Skills Training Centre to bring the FoodSafe course to newcomer Ukrainians
Since the start of the war in Ukraine, DIVERSEcity has been supporting displaced Ukrainians arriving in the Surrey, Delta, Langley and White Rock area through our settlement services. DIVERSEcity is also the leader of the South Fraser Refugee Readiness Team (RRT), which brings local community organizations and stakeholders who support refugees to work together collaboratively.
On Saturday, December 10, 2022, Ukrainian newcomers and members of the Ukrainian Orthodox Church of St. Mary and Ukrainian Cultural Centre in Surrey, BC, attended an in-person FoodSafe Level 1 course, presented by DIVERSEcity Skills Training Centre, with live Ukrainian interpretation provided by DIVERSEcity Interpretation and Translation Services.
FoodSafe course presented by DIVERSEcity Skills Training Centre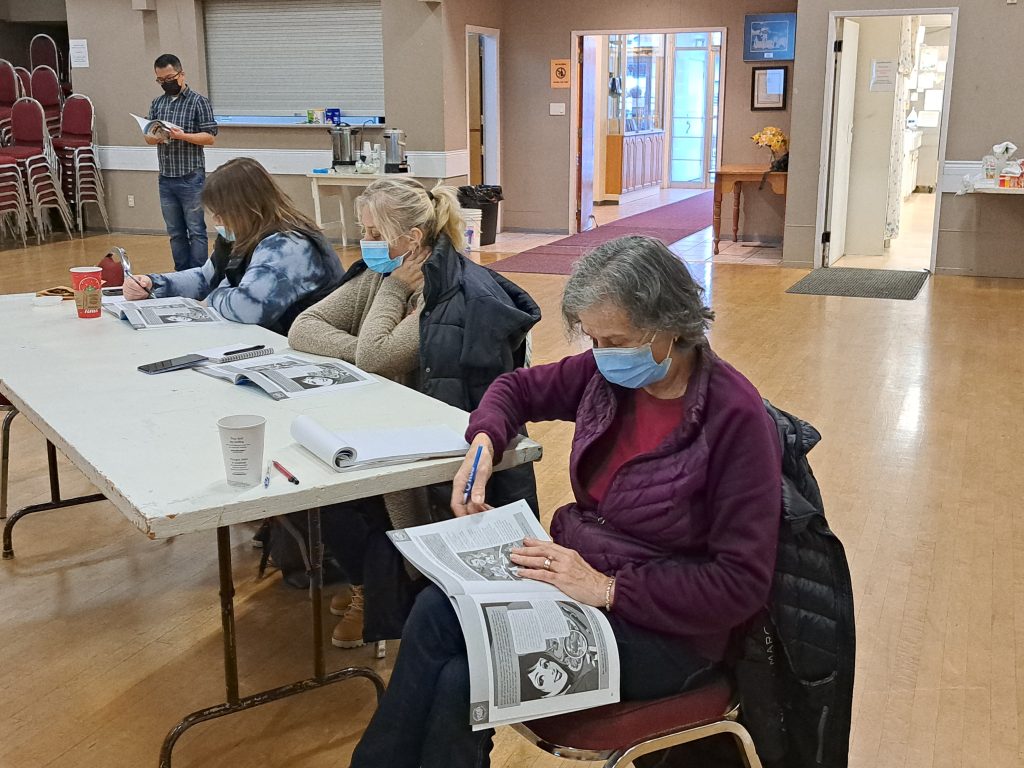 Many of the attendees spoke of their need for this course in their jobs.
Through the translator, a participant named Svetlana shared that she works in customer service and food service. "I need this course for my professional development," she said.
Suzanna said: "I don't work at the moment, but I hope this course will help me find a job."
Natalia, an engineer by trade, is planning to look for a job in food preparation while she continues to learn English.
"It was a great collaboration between the South Fraser RRT, the Ukrainian Orthodox Church of St. Mary, and DIVERSEcity's Skills Training Centre and Interpretation and Translation Services," said Amanda Morrison, Project Manager, South Fraser RRT. "The participants are starting to learn English and build their lives in Canada, and it's helpful for them to gain skills and certifications like FoodSafe to help them enter the labour market."
Connections through cooking
It's also important to connect them with their community. So, the following day, on December 11, the South Fraser RRT was back to organize a community kitchen event to make and eat perogies (a traditional Ukrainian dish made with potatoes and cheese) together with members of the church and newcomer Ukrainians in the South Fraser region. "We had a great time and made close to 1,500 perogies!" said Amanda.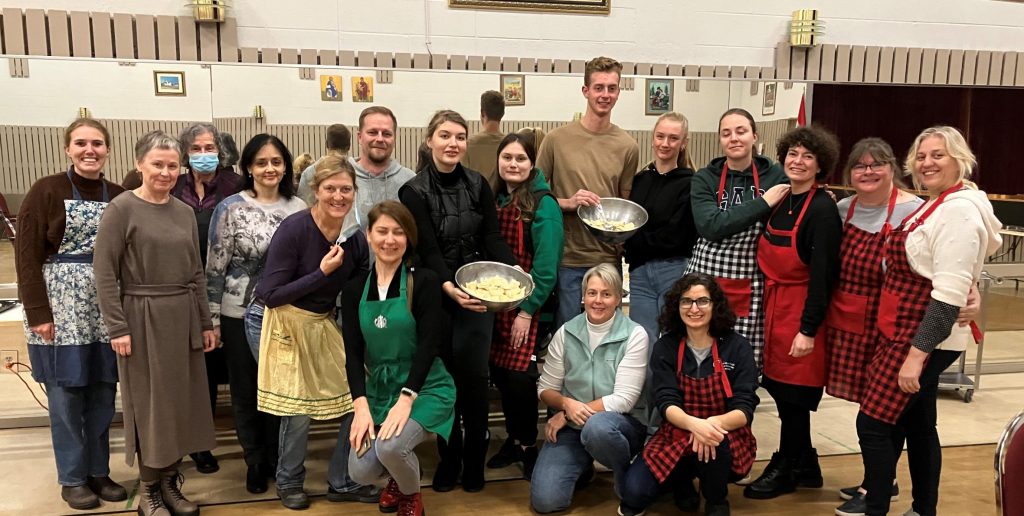 Throughout the event, attendees were able to learn across generations, share stories and laughter, and create new friendships. At the end of the event, participants took perogies home to enjoy with their friends, family and host families.
"Food justice, community connections and employment are key issue areas that the South Fraser RRT is working on, and events like these help address these issues while supporting newcomers in their settlement and integration," said Amanda.