A statement on Canadian Multiculturalism Day by Neelam Sahota, CEO, DIVERSEcity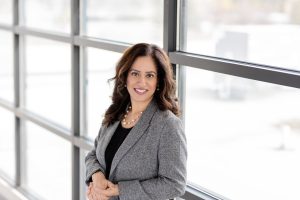 June has been a busy month for cultural celebrations and days of recognition — Pride Month, National Indigenous History Month, Filipino Heritage Month, Portuguese Heritage Month, Italian Heritage Month, along with World Refugee Day (June 20), National Indigenous People's Day (June 21), Saint-Jean-Baptiste Day (June 24) and capping off with Canadian Multiculturalism Day (June 27), which honours the many cultural and immigrant communities that help build a strong and vibrant Canadian society.
While each of these special days and months have a different focus, there is a tie that connects them all. They are about recognizing, honouring and celebrating the unique histories and experiences of different people in Canada — newcomers, Indigenous and Canadian-born alike. But these days set against the context of an increasingly divisive nation underscore the importance of solidarity in creating a country that centres equity, inclusion, respect, and calls out discrimination, racism and oppression openly. The fragility of upholding these values has never felt more at risk.
So, we must take these opportunities to come together to learn, listen and share each others' stories, with dignity and humanity. We all need a willingness to invite, see and witness the whole person, including where they have come from, what they have experienced, what they have accomplished and what's important to them today. That's how we build a community, a nation.
But we must do more.  We can't limit this work to these special days and months.
As we are expecting approximately 432,000 newcomers in 2022 and likely a lot more in future years, we need to reframe immigration through a holistic, dignity-based approach.
Newcomers are new to Canada — not to the world. We need to stop viewing them from a deficit-based approach or we risk creating the very narrative of "us versus them." We need to pivot to a strengths-based approach rooted in reciprocity, dignity and equality.
We need to remember that people are coming to Canada because we need them; immigration is predominantly driven by labour market needs and this will be true even more than ever. But then we demand gratitude from them and ask them to bring only parts of themselves. We need to move away from the dangerous rhetoric of the grateful immigrant. We need to see their value not just for their labour, but for their whole selves and contributions to building our communities, building our nation.
At DIVERSEcity, these insights are the impetus behind why we have shifted to an integrated assets and needs assessment approach to settlement that engages the whole person and their whole world, assessing the various domains of one's life — from health to housing to employment and education assets and needs. It's about allowing newcomers to share more of who they are, what they hope for, and what they want to achieve or experience.
If there's anything that the pandemic and increasing polarization of our country and our world has taught us, it's that community-building and nation-building is dignity-based work that invites the whole person in.  So, on Canadian Multiculturalism Day, let's make a commitment to centre dignity, compassion and care in our work and for each other. Our polarized country and world need it more than ever.
– Neelam Sahota, Chief Executive Officer, DIVERSEcity Community Resources Society