DIVERSEcity, sponsor Coast Capital and alumnae from our Express Grant for Foreign Credentials program came together to celebrate and share their stories
After years of training and experience in their country of origin, skilled newcomers quickly discover the journey to work in their field in Canada comes with overwhelming challenges, particular in licensed professions such as nursing or dentistry.
This week, DIVERSEcity celebrated the stories of several skilled immigrant women who are rising to that challenge with the help of DIVERSEcity's Employment Programs. Through the Express Grant for Foreign Credential Recognition for Women program, sponsored and funded by Coast Capital, these immigrant women professionals were able to access grant money (up to $1,000) to help with getting their credentials evaluated or pay for training, relicensing exams and more.
At a heartwarming gathering on DIVERSEcity Surrey Community Campus' rooftop on May 31, 2022, DIVERSEcity senior manager Vandna Joshi welcomed representatives from Coast Capital to celebrate the inspiring stories of the program alumnae.
"We have been privileged to design and provide this opportunity for the people we serve. One of the key highlights was that this program was very accessible, and participants did not have to the burden to prove again and again the need and the impact that this funding would make in their lives," said Vandna. "It is our hope to build innovative, responsive and accessible programming — changing lives one at a time."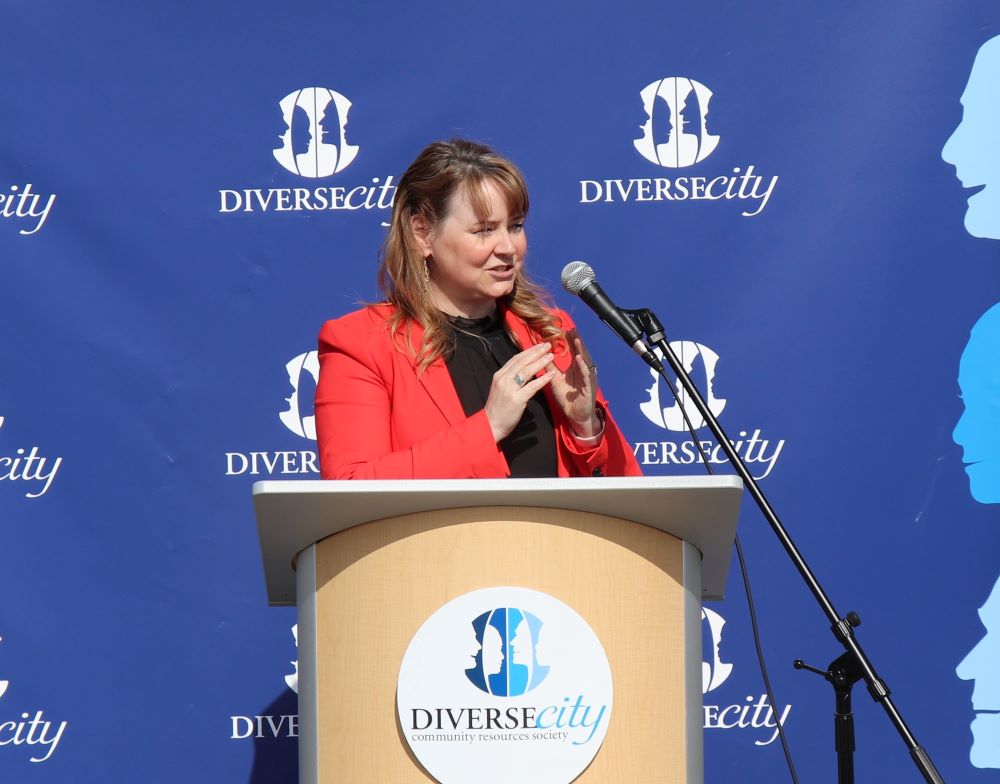 Tanya Smith, manager, social purpose ecosystem, Coast Capital, spoke on behalf of the credit union, telling the alumnae: "I want to say how humbled and appreciative I am to be here … You have inspired us so much … I believe your journeys are just beginning here now and I'm excited to see where things go in the next few years."
Skilled immigrant women sharing their stories
Several of the alumnae also spoke at the event to share how the grant has helped them in their career journey in Canada.
Fatemeh from Iran came to Canada less than a year ago with a PhD from her country and had to work as a cashier at Walmart. "Our money from Iran was not valuable here, so I couldn't afford to evaluate my degrees. I was thinking, 'How can I do it? How can I afford it?'' she shared. "I want to say thank you to all of you and tell you how much this money helped so I could easily evaluate my degrees."
Priti, a dentist with 13 years of experience running a professional practice in India, echoed that gratitude. "When I came to Canada, there was no value for my degree. I had to start from scratch. I had to do my licensing and clear my exams," she said. "This program helped me a lot, and it's not about the money. It's about confidence."
Priti added that she had basically given up on the idea of relicensing as a dentist and was focused on finding work as a dental assistant. "But Tina [manager, employment projects, DIVERSEcity] inspired me to do the licensing. She said, 'You are a dentist from India. So, you can practise here also.' So I used my grant for my credential verification and now I'm going to do my exam in February!"
Camillia, an internationally educated nurse from Brazil, also shared the impact the grant had on her life. "You guys didn't just give us money; didn't just improve our career. You gave our kids the opportunity to look to us in many years to come and be proud of their mom. I'm a nurse, and my son looks at me [proudly], so my speech is about gratitude. It's not about money; it's about kids and our family."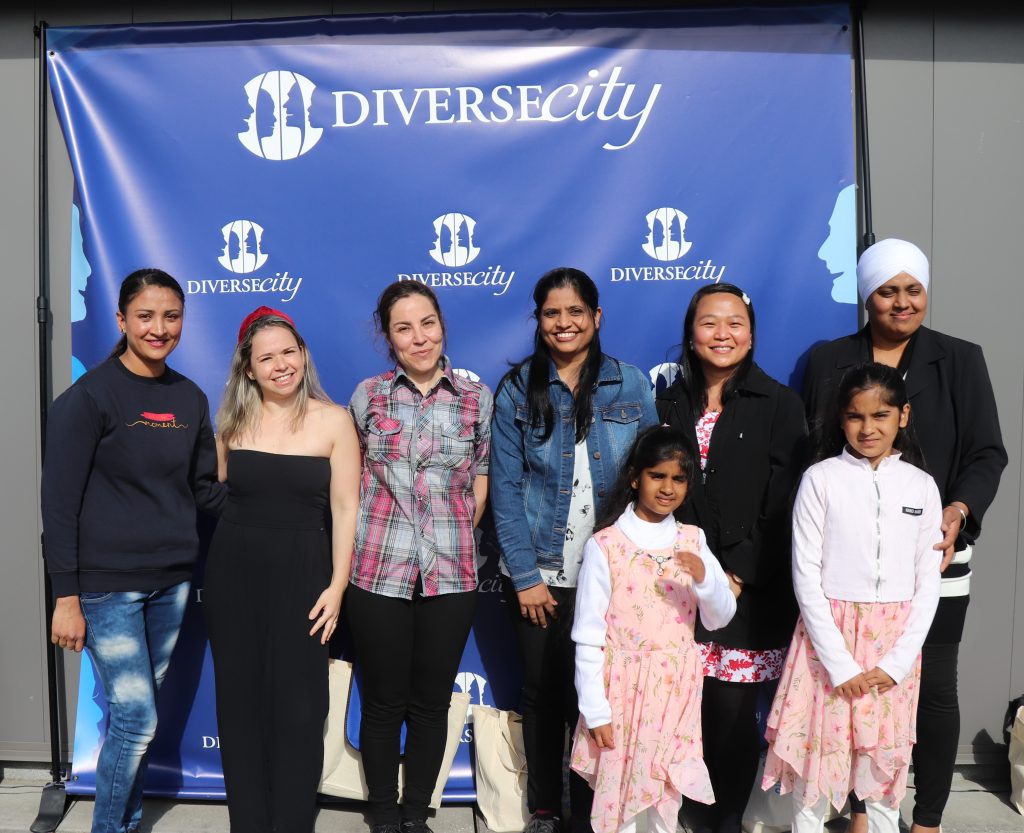 Karen, a nurse from the Philippines spoke emotionally about her journey. "I came to Canada in 2017 for a better life. Four years forward, and I am thankful for Douglas College for giving me the opportunity [to study] and am now working for Vancouver Coastal Health and pursuing my goal to be a registered nurse again," she said. "I realized it's not how fast you go, but how you finish the race. I know that becoming a licensed professional here is hard, sometimes it's daunting. Some might have already cried a bucket of tears, sacrificed family time and poured down finances. Nevertheless, this will not be an excuse to discourage hope. That's why I would like to say thank you so much for this opportunity. I'm using the money to pay for my courses and taking my exam."
Garrison Duke, director, Employment, Language and Enterprise Development, at DIVERSEcity, said: "I am so proud of this grant because it's addressing some important community gaps. It makes a difference in these individuals' lives because it gives them access to financing to pay for their training or licensing. Thank you to Coast Capital and our other community partners, Douglas College, Archway Community Services and Windmill Microlending. But most of all I'd like to thank the participants. Please stay in touch; we look forward to hearing about your continued journeys."