It is no secret that the COVID-19 pandemic has impacted us all. Community members, regardless of gender, ethnicity or age, have had to adjust to these unprecedented times. But BC's youth must also carry the weight of being a teenager while they go through this pandemic. For more than a year, our younger community members have had to shoulder growing, socializing and learning within a global health crisis and they deserve a lot of credit for it.
Celebrating BC Youth Week
Twenty-six years ago, a few municipal planners and youth leaders came up with an idea to celebrate BC's youth for one full week each year, to showcase their accomplishments, diversity, connections and experiences. According to the founders, BC Youth Week "is an opportunity for people to learn about, and from, the youth of their community."
Although this week has always been important, COVID-19 has amplified the need to recognize our youth. With school, extracurricular programs and momentous occasions like prom and graduation moving online, young people have had to adapt to a lot. DIVERSEcity wants to honour all youth, especially those who are participating and volunteering with our DIVERSEyouth program. The leadership, community spirit and resilience packed within these young community members inspire us everyday.
Youth turned DIVERSEyouth volunteer
One of these members is 16-year-old Agam. Having immigrated to Canada from India in 2017, Agam knew he wanted to prioritize making connections within his community. Just two months after his arrival, he found DIVERSEcity.
"When I first contacted DIVERSEcity, I was nervous," says Agam. "But everyone treated me like I was part of the organization. I never felt so welcomed before."
After that initial introduction, Agam became even more involved in DIVERSEcity's youth programs. He signed up for a few workshops where he was able to make new connections and develop new skills like resumé building. After having been so kindly received, Agam knew he wanted to give back to the program. He began volunteering his time helping set-up and run virtual workshops like DIVERSEyouth's new Spark x Tech Career Series.
"I just want to be there for others because I understand what they are going through," says Agam. "I think anyone would have a really good time with this program. It can also help with extra barriers, like if someone needs English courses, for example. By joining, you become included in so many things like WhatsApp groups so that you can stay in contact. If anything comes up, the program coordinators tell you about them and make sure you never miss new opportunities. They give you everything you need for the future."
DIVERSEyouth programs go digital
While the transition from in-person activities to online has not been simple, the resiliency and positivity of our youth participants have inspired us. For example, eighteen-year-old participant Hosna says, "The field trips we had before the pandemic were always full of fun [but] the [virtual] workshops offered during the pandemic have been very useful and have kept me connected. I have made new friends and learned a lot of new skills through DIVERSEyouth's educational workshops."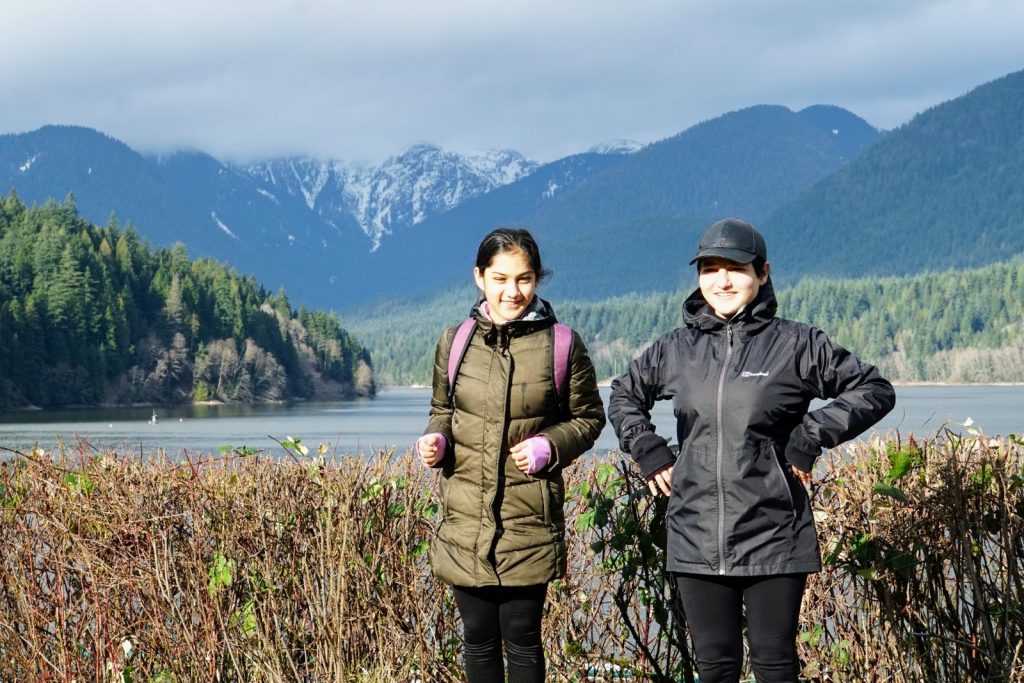 "The goal of DIVERSEyouth is to create a space, whether that be in-person or online, where young newcomers feel their voice is heard," says DIVERSEcity's Youth Programs coordinator Raphael Ochil. "We want to make sure that no one is being left behind." The youth of BC, especially DIVERSEyouth participants, reflect a diverse and inspiring new future for BC. We at DIVERSEcity are excited to see it.
If you or someone you know is interested in the DIVERSEyouth program, contact 604-547-1317, email youth@dcrs.ca or visit our webpage for more information.