Are you caring for a senior friend or family member? Learn new advocacy tips!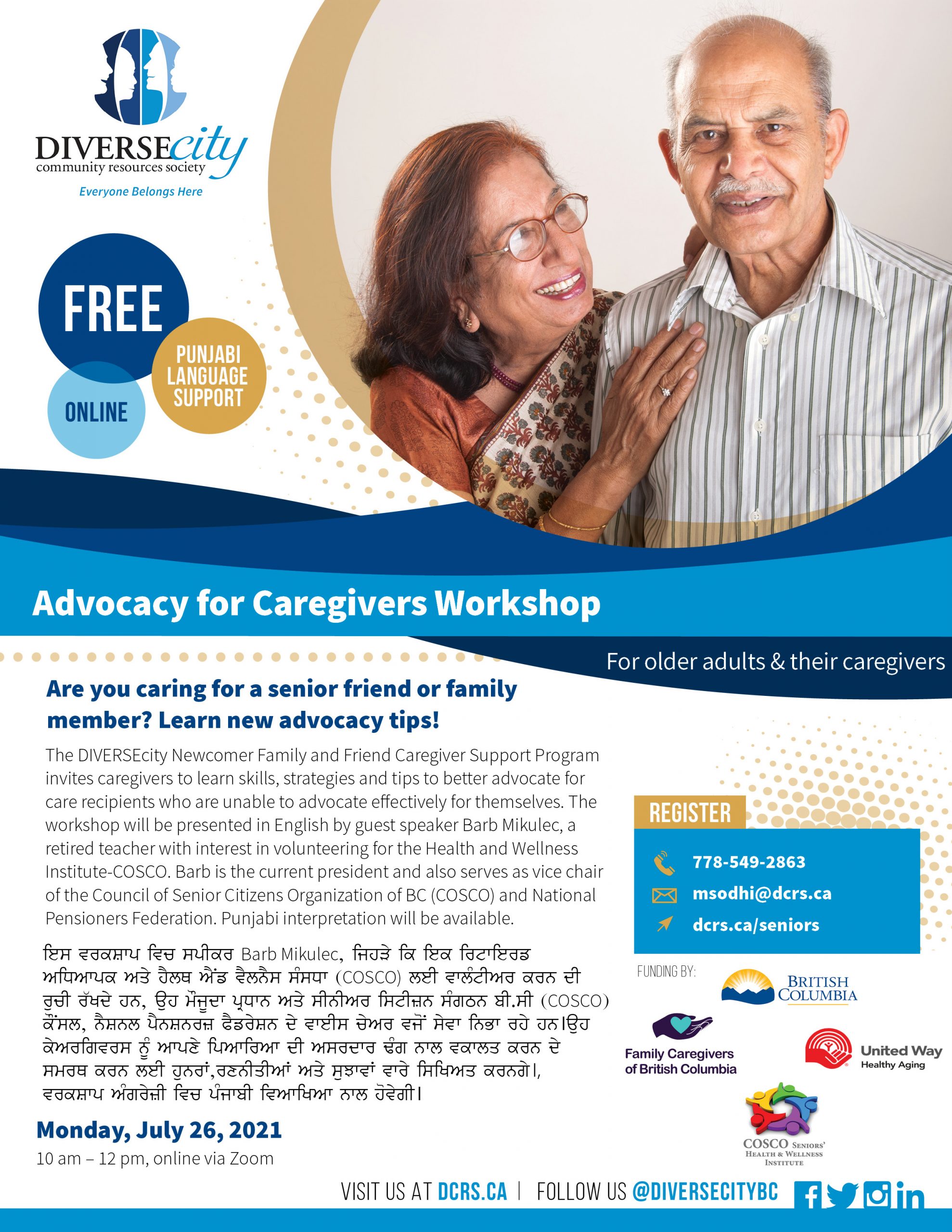 The DIVERSEcity Caregiver Support Program invites caregivers to learn skills, strategies and tips to better advocate for care-recipients who are unable to advocate effectively for themselves. The workshop will be presented in English by guest speaker Barb Mikulec, a retired teacher with interest in volunteering for the Health and Wellness Institute-COSCO. Barb is the current president and also serves as vice chair of the Council of Senior Citizens Organization of BC (COSCO) and National Pensioners Federation. Punjabi interpretation will be available.
 Monday, July 26, 2021, 10 am –⁠ 12 pm
This workshop will have Punjabi language support.
Online via Zoom
To register or for more information, call 778-549-2863 or email msodhi@dcrs.ca.