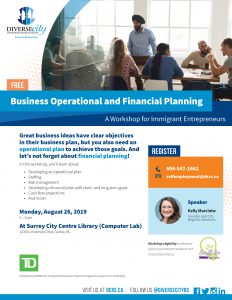 Great business ideas have clear objectives in their business plan, but you also need an operational plan to achieve those goals. And let's not forget about financial planning! In this workshop, you'll learn about:
Developing an operational plan
Staffing
Risk management
Developing a financial plan with short- and long-term goals
Cash flow projections
And more!
Workshop eligibility: preference given to permanent residents and naturalized citizens.
Register today!