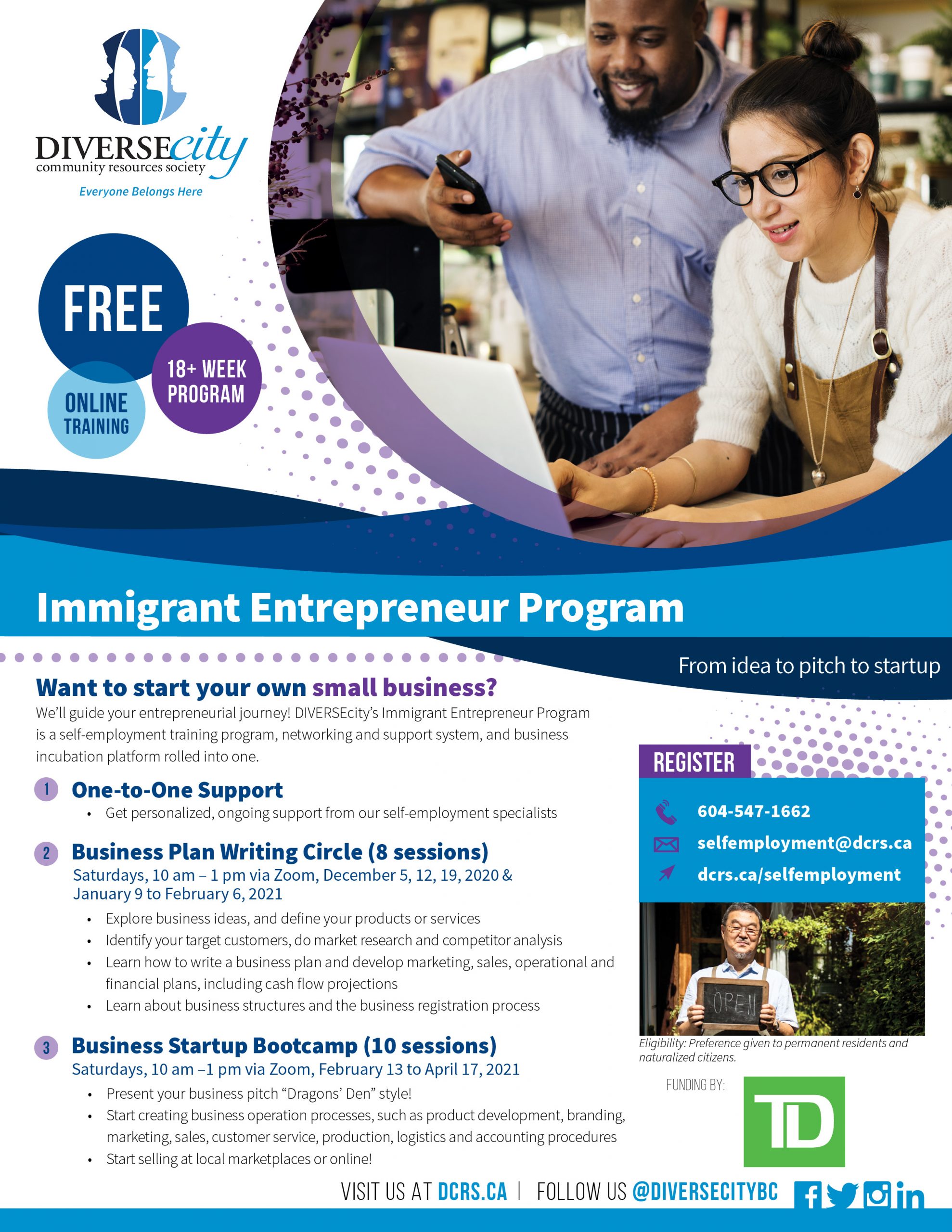 Want to start your own small business?

We'll guide your entrepreneurial journey! DIVERSEcity's Immigrant Entrepreneur Program is a self-employment training program, networking and support system, and business incubation platform rolled into one.
1. One-to-One Support
Get personalized, ongoing support from our self-employment specialists
2. Business Plan Writing Circle (8 sessions)
Saturdays, 10 am – 1 pm via Zoom, December 5, 12, 19, 2020 & January 9 to February 6, 2020.
Explore business ideas, and define your products or services
Identify your target customers, do market research and competitor analysis
Learn how to write a business plan and develop marketing, sales, operational and
financial plans, including cash flow projections
Learn about business structures and the business registration process
3. Business Startup Bootcamp (10 sessions)
Saturdays, 10 am – 1 pm via Zoom, February 13 to April 17, 2021
Present your business pitch "Dragons' Den" style!
Start creating business operation processes, such as product development, branding,
marketing, sales, customer service, production, logistics and accounting procedures
Start selling at local marketplaces or online!