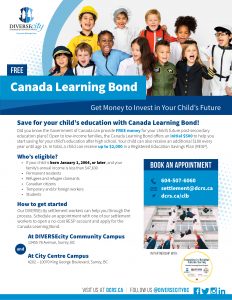 The Canada Learning Bond (CLB) provides up to $2000 for post-secondary education!
The CLB is a federal government grant for children whose family's net
income is less than $47,630*
This event will help families request the CLB for their child
This is for children born 2004 or later
What to Bring?
Two pieces of ID
Social Insurance Numbers (SIN)
Learn more about the Canada Learning Bond.