Learn ways to reduce and manage stress.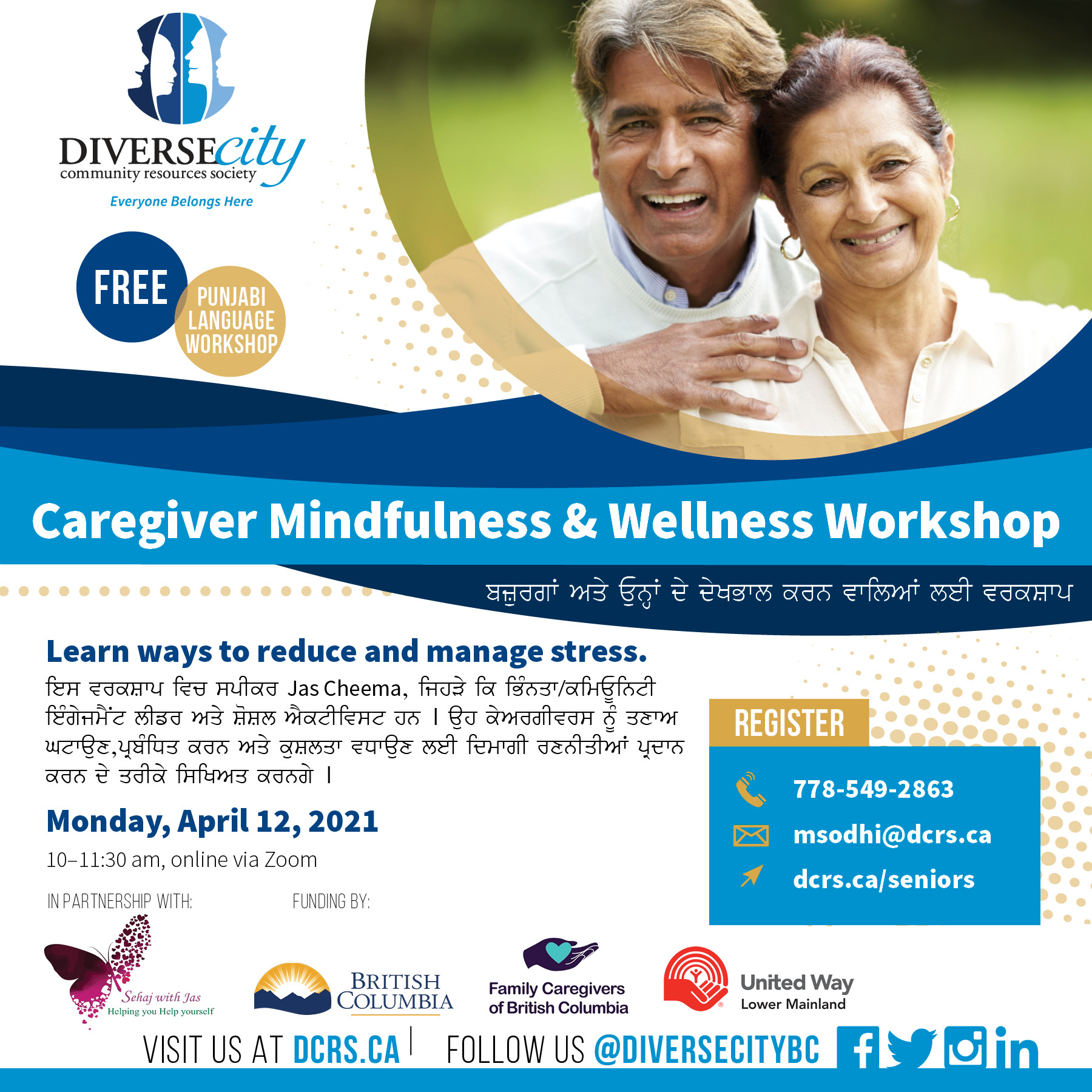 DIVERSEcity's Caregiver Support Program invites you to join Jas Cheema, social activist, philanthropist and diversity/community engagement leader, to learn mindfulness strategies and benefits to support caregiver self-care and wellness.
 Monday, April 12, 2021, 10–⁠11:30 am
This workshop will be offered in Punjabi.
Online via Zoom
To register or for more information, call 778-549-2863 or email msodhi@dcrs.ca.