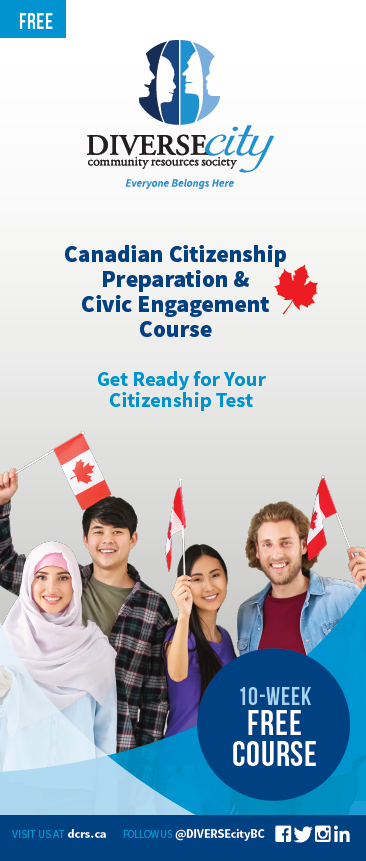 Do you feel ready for your Canadian citizenship exam? Get help in our 10-week course, from January 25 to March 28, 2020, that will help you understand the topics of the Discover Canada guide covering Canadian culture, history, geography, politics and the rights and responsibilities of citizenship.
Citizenship is more than just the exam! In the course, you'll also learn about civic engagement; volunteering, voting, helping your neighbours and community and serving on a board or attending community meetings or council meetings.
For more information about our program or to register, call 604-507-6060 or  email settlement@dcrs.ca.