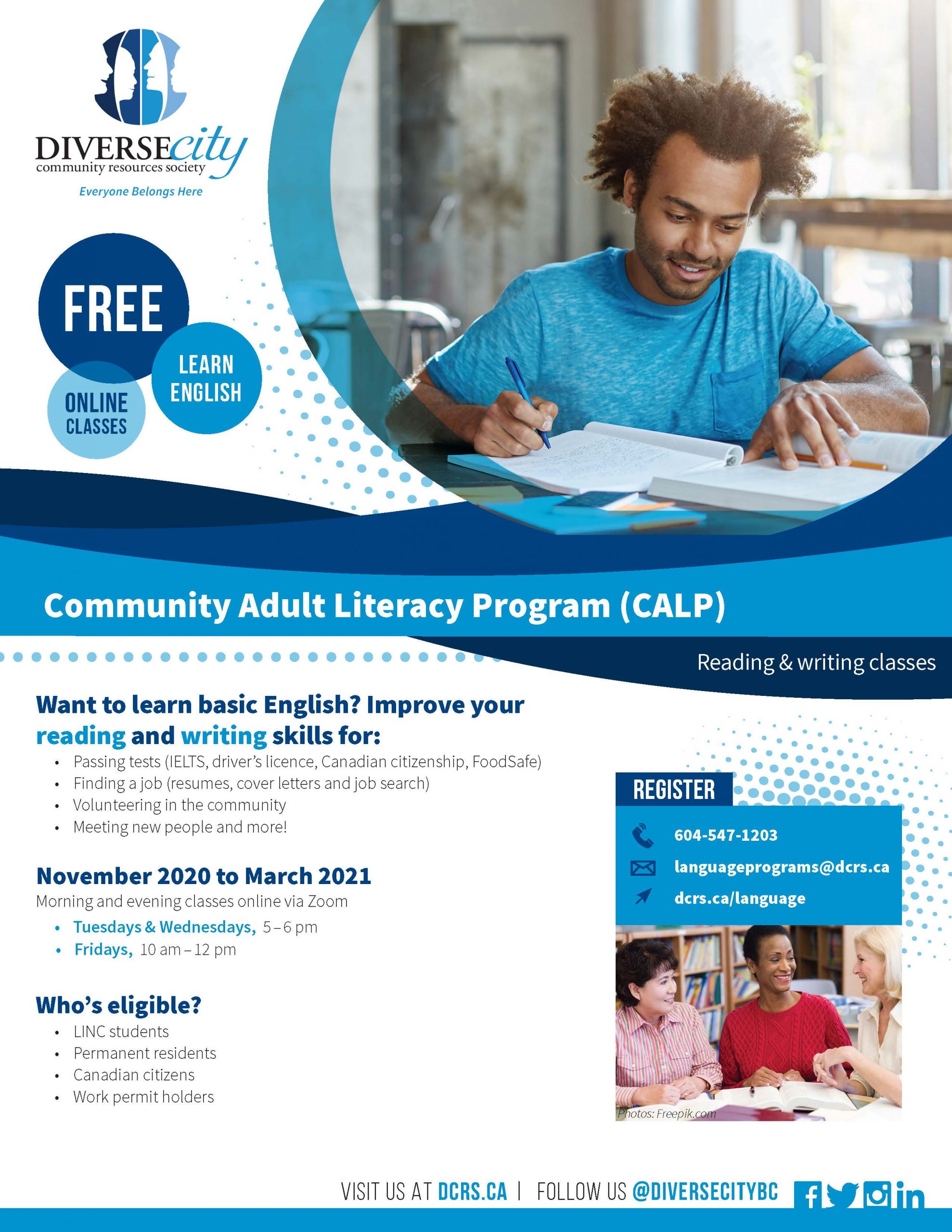 Want to learn basic English? Improve your reading and writing skills for:
Passing tests (IELTS, driver's licence, Canadian citizenship, FoodSafe)
Finding a job (resumes, cover letters and job search)
Volunteering in the community
Meeting new people and more!
November 2020 to March 2021
Morning and evening classes online via Zoom
• Tuesdays & Wednesdays, 5 – 6 pm
• Fridays, 10 am – 12 pm
Who's eligible? 
• LINC students
• Permanent residents
• Canadian citizens
• Work permit holders
To register for CALP, please call 604-547-1203 or email languageprograms@dcrs.ca.