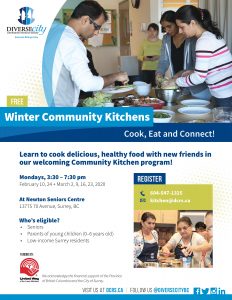 Love cooking? Want to get involved in the community and meet new friends? Our Community Kitchen program may be for you.
DIVERSEcity's Community Kitchen is a free cooking program for seniors, parents of young children (0-6) and low-income Surrey residents.
Want to learn more? Call 604-547-1325 or email kitchen@dcrs.ca.  Registration required.