DIVERSEcity's Newcomer Family & Friend Caregiver Support Program invites you to attend this workshop for older adults and their caregivers!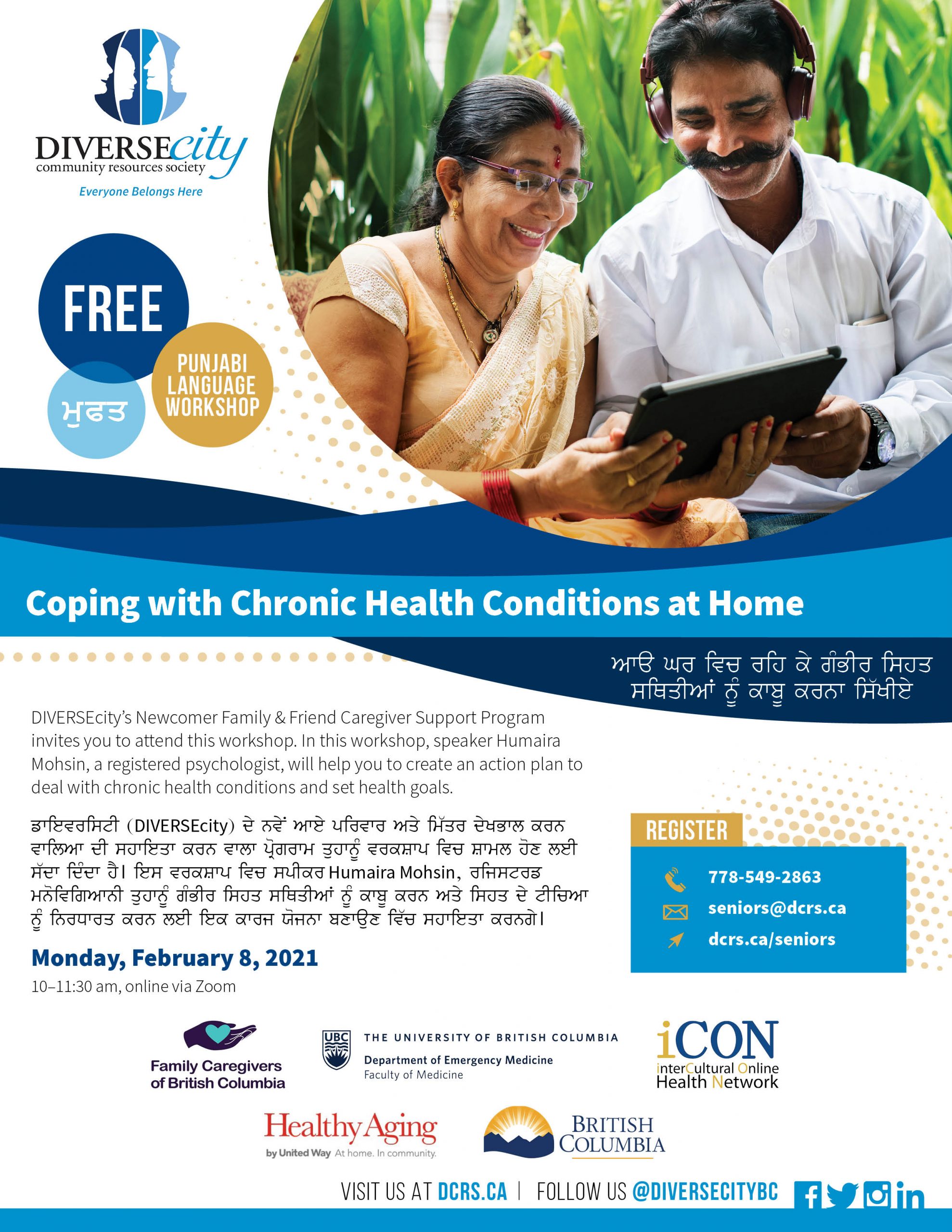 In this workshop, speaker Humaira Mohsin, a registered psychologist, will help you to create an action plan to deal with chronic health conditions and set health goals.
 Monday, February 8, 2021, 10–⁠11 am
This workshop will be offered in Punjabi.
Online via Zoom
To register or for more information, call 778-549-2863 or email seniors@dcrs.ca.