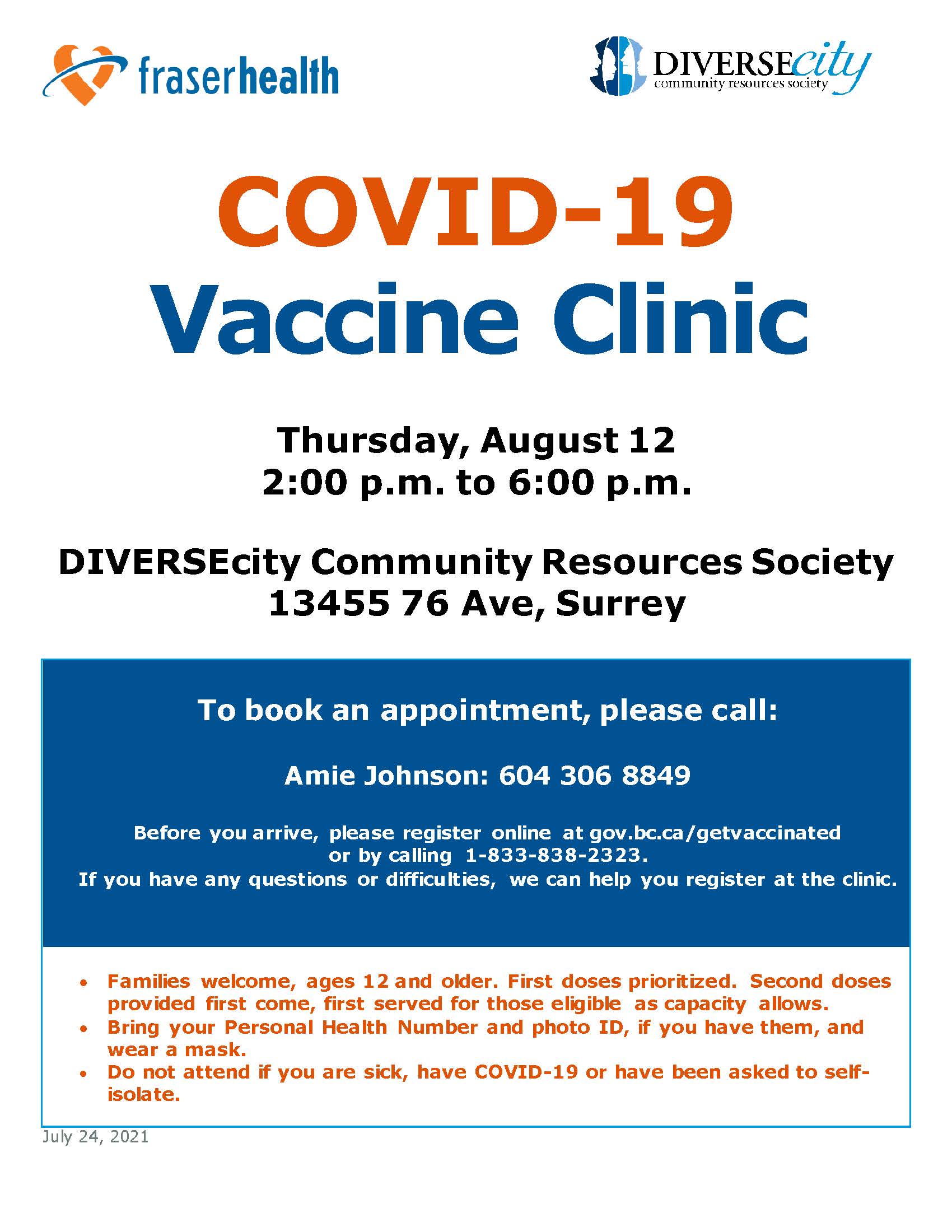 DIVERSEcity's  Surrey Community Campus will act as a COVID-19 Vaccine Clinic on August 12. 
The vaccine clinic, in partnership with Fraser Health, is open to all vaccine eligible individuals who're 12 years and older – including members of the community and those without personal health numbers (PHN).
First doses will be prioritized and second doses are available to those who received their first dose at least 28 days prior to August 12. A limited number walk-ins will be available for those who don't have an appointment. If you need an accommodation or bus tickets please let us know.
To book an appointment, please contact:
English – Amie Johnson (604 306 8849)
Arabic – Nedaa Alsaqqa (604-996-6867)
Swahili – Marieth Kiiza (604-306-6726)
Punjabi – Shweta Bassi (604-507-6060)
Karen – Saw Joe Teeshara (604-547-1316)
Important information:
Masks are mandatory at the vaccine clinic.
Do not attend if sick, have COVID-19, or have been asked to self-isolate.
 Please register in the provincial Get Vaccinated system if possible prior to the clinic.
Please bring ID. If you don't have a government issued ID, sufficient ID can include anything with your name and address.
Please bring your personal health number (PHN) if you have one.
Be prepared to wait 15 minutes after receiving your vaccine