Free Citizenship Assistance Workshop in Mandarin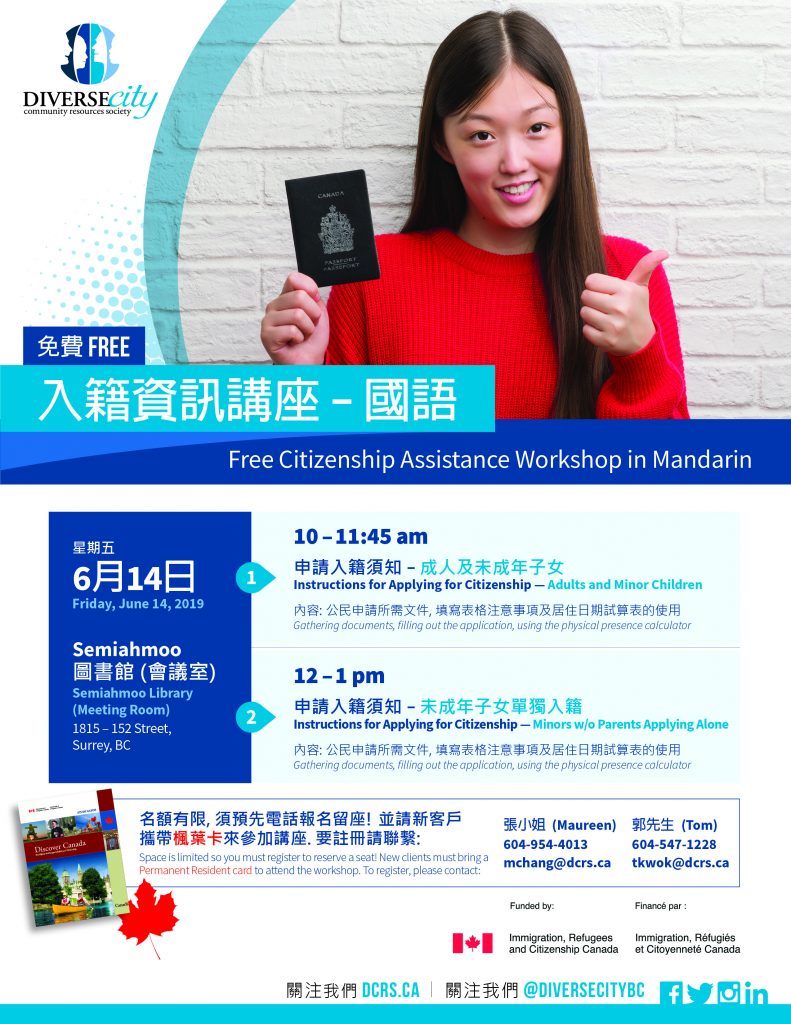 Instructions for Applying for Citizenship — Adults and Minor Children
Learn about gathering documents, filling out the application and using the physical presence calculator.
Space is limited so you must register to reserve a seat! New clients must bring a permanent resident card to attend the workshop.
TO register, contact Maureen at 604-954-4013 or mchang@dcrs.ca, or Tom at 604-547-1228 or tkowk@dcrs.ca.