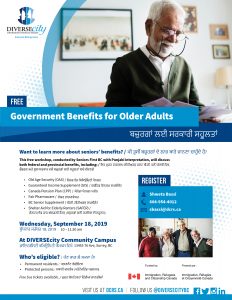 Want to learn more about seniors' benefits? This free settlement workshop, conducted by Seniors First BC with Punjabi interpretation, will discuss
both federal and provincial benefits, including Old Age Security, Guaranteed Income Supplement (GIS) and more!
Workshop held with Punjabi language support.
Register with Shweta Bassi at 604-954-4012 or email sbassi@dcrs.ca.