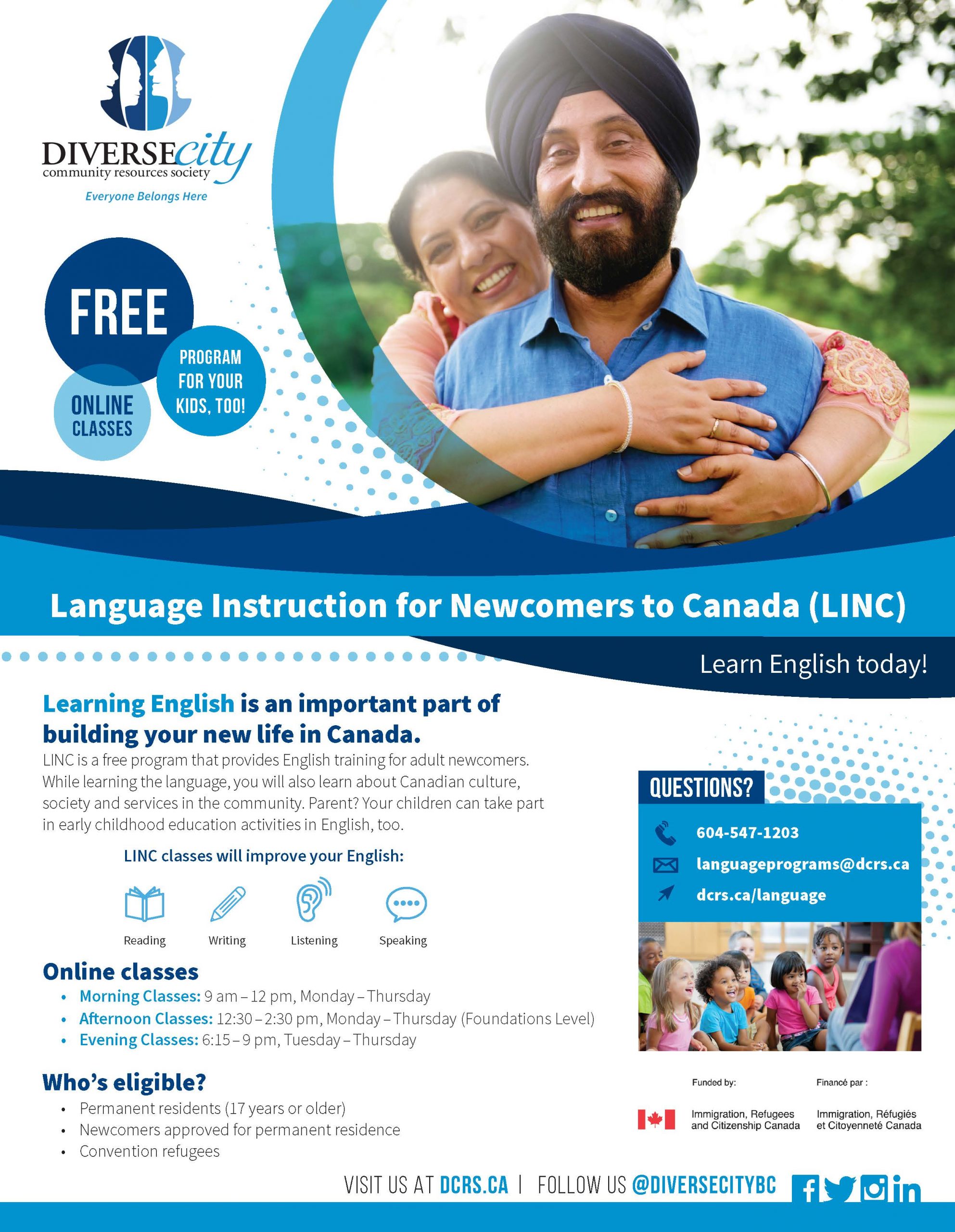 Learning English is an important part of building your new life in Canada.
LINC is a free program that provides English training for adult newcomers.
While learning the language, you will also learn about Canadian culture,
society and services in the community. Parent? Your children can take part
in early childhood education activities in English, too.
LINC classes will improve your English:
Reading
Writing
Listening
Speaking
Online classes
Morning Classes: 9 am – 12 pm, Monday – Thursday
Afternoon Classes: 12:30 – 2:30 pm, Monday – Thursday (Foundations Level)
Evening Classes: 6:15 – 9 pm, Tuesday – Thursday
Who's eligible? 
• Permanent residents (17 years or older)
• Newcomers approved for permanent residence
• Convention refugees
To register for CALP, please call 604-547-1203 or email languageprograms@dcrs.ca.