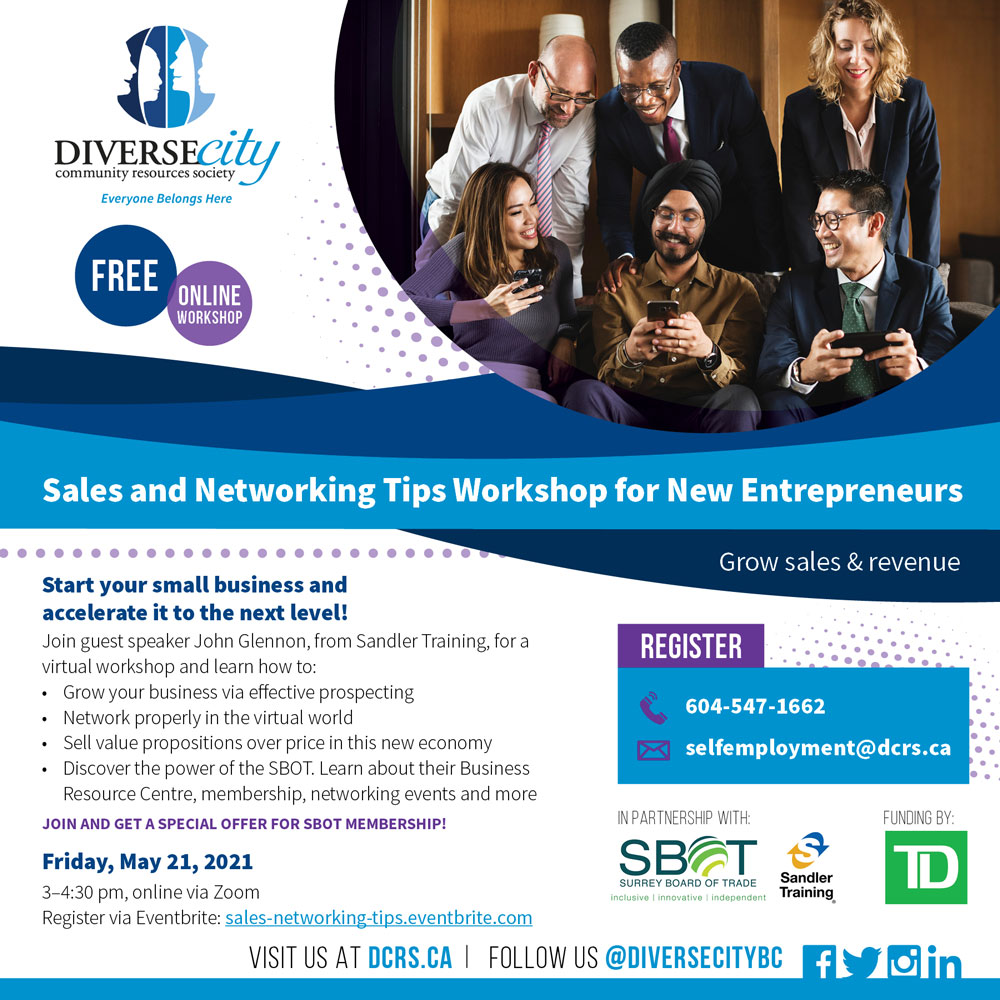 Start your small business and accelerate it to the next level!
Join guest speaker John Glennon, from Sandler Training, for a virtual workshop and learn how to:
Grow your business via effective prospecting
Network properly in the virtual world
Sell value propositions over price in this new economy
Discover the power of the SBOT. Learn about their Business Resource Centre, membership, networking events and more
Join and get a special offer for SBOT membership!
Friday, May 21, 2021
3–4:30 pm, online via Zoom
Register via Eventbrite: sales-networking-tips.eventbrite.com