Learn about the role of a jury within the BC justice system!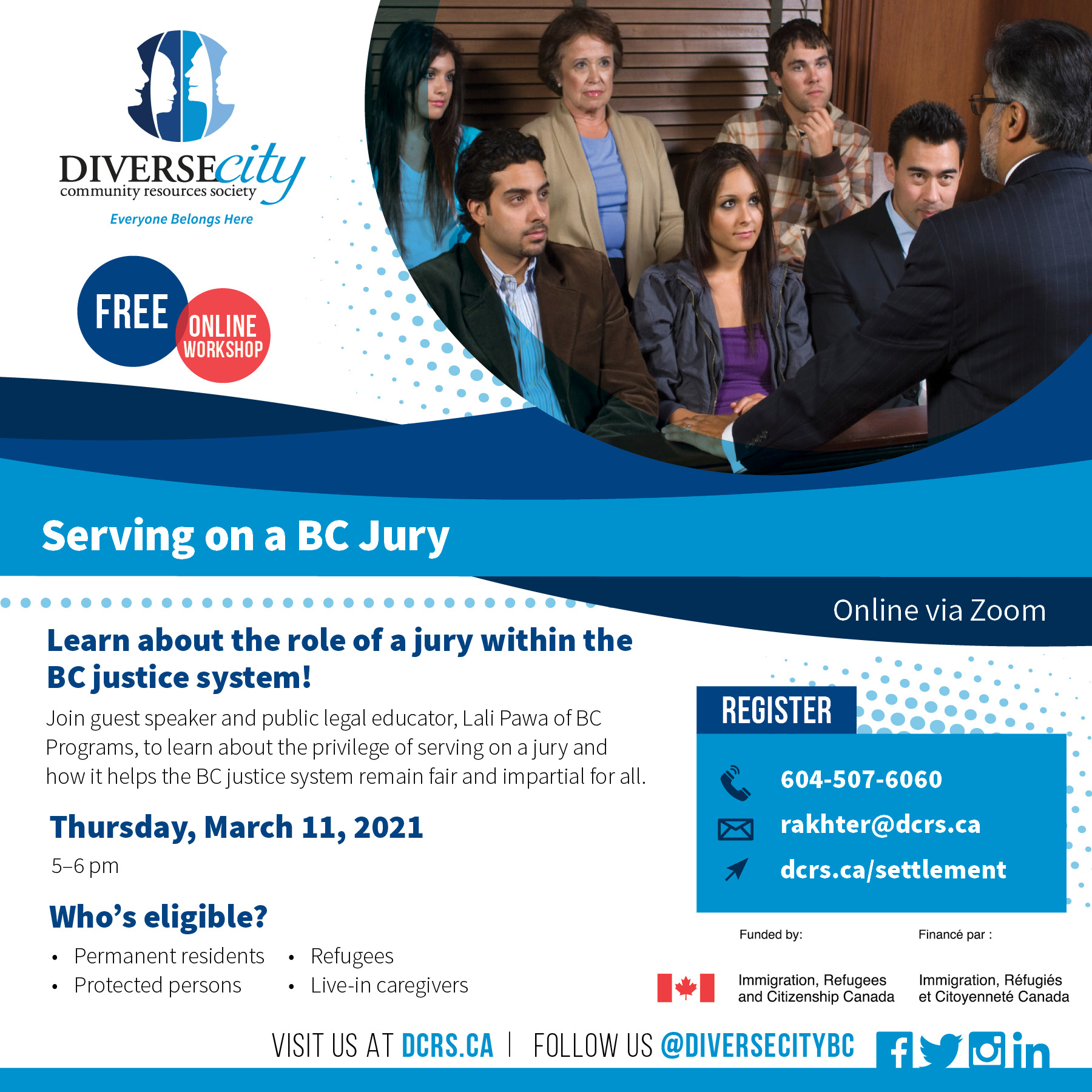 Join guest speaker and public legal educator, Lali Pawa of BC Programs, to learn about the privilege of serving on a jury and how it helps the BC justice system remain fair and impartial for all.
Join us virtually, Thursday, March 11, 2021
5–6 pm, online via Zoom
Who's eligible?
Permanent residents
Protected persons
Refugees
Live-in caregivers
To register, please call 604-507-6060, email rakhter@dcrs.ca or visit dcrs.ca/settlement