If you've contacted DIVERSEcity before, you have been most likely greeted with a warm hello and friendly smile by our wonderful receptionist Nanette Caldwell.  She has spent the last 30 years supporting newcomers with DIVERSEcity, and has been a constant source of light and joy for clients and staff. After decades of service, she is now embarking on a new journey — retirement! For those who did not get to know Nanette as well as they would have liked to, here is a little more about her!
Nanette immigrated to Canada in 1985 from the Philippines. In 1992, she began her career at DIVERSEcity as a receptionist and was known for her kindness and patience, especially when aiding newcomers with language barriers. Nanette even took a Punjabi language class in order to bridge the gap between her and some of our newcomer clients. She knows how to say hello and goodbye in various languages including Arabic, Punjabi, Mandarin, French, Spanish, Japanese, Polish and several more! When asked about her time with DIVERSEcity, Nanette says, "Every day was a new day. It was always different. I looked forward to serving every newcomer who walked through the door, jut as I was helped when I was new to Canada."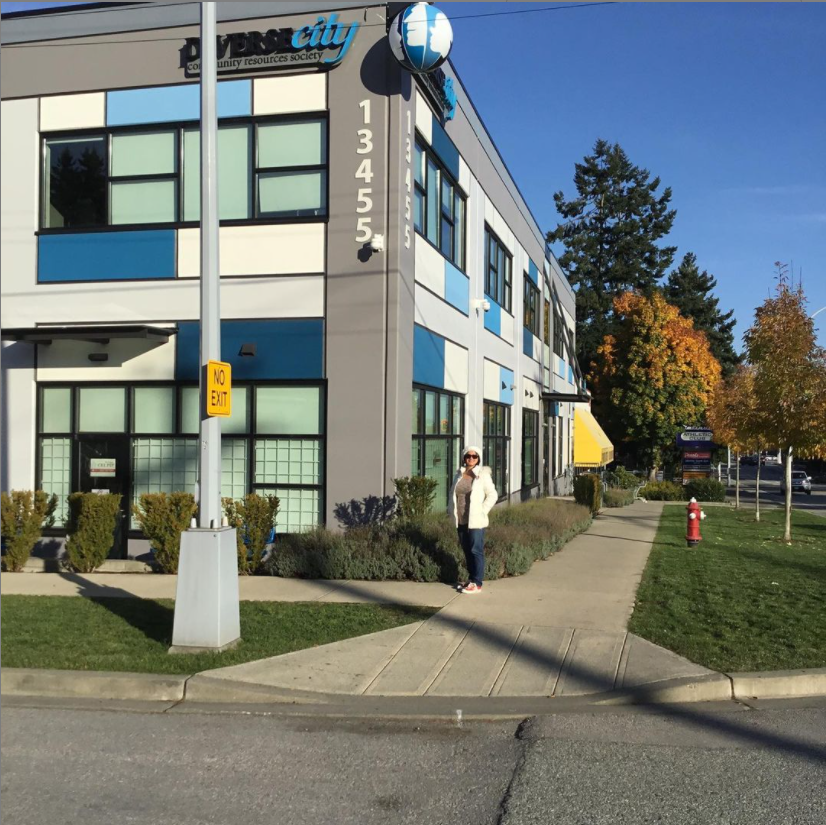 Nanette has seen new clients come through our doors, full of apprehension and worry, and grow with them throughout the years as they embrace their new home. "It was a pleasure seeing people that we helped progress with their careers and lives," says Nanette. "DIVERSEcity has come a long way, starting with just six staff members with a mission to help others, to now being almost 140 employees."
And Nanette has been a part of that mission for 30 years. "The best part about working at DIVERSEcity," says Nanette, "is that we offer the public a one-stop-shop. Helping our clients every step of the way, from learning English to helping them to find a job that is suitable for them. To me, that is a great purpose. It's priceless. I am proud of my time at DIVERSEcity. Even after all these years, it stayed a warm and friendly environment and I enjoyed the time spent with great people. I am glad for all the memories, especially the last potluck we had [in-person, before COVID]. It was fabulous and I will always remember it for the rest of my life."
Thank you for everything Nanette! We are so lucky to have had you on the DIVERSEcity team! We wish you nothing but the best!