DIVERSEcity's Food for Life food hamper program will run weekly until November 2021
Every Saturday morning, from now until November 13, 2021, you will find Leo Ramirez, DIVERSEcity's Community Kitchen coordinator, putting together food hampers at DIVERSEcity Surrey Community Campus.
With the help of his volunteer hamper sorters, Andrea, Daxton and Deborah, Nishant and Mona, and volunteer driver Sean, Leo prepares hampers weekly for 42 families, benefiting a total of 250 people affected by COVID-19, under DIVERSEcity's Food for Life food hamper program.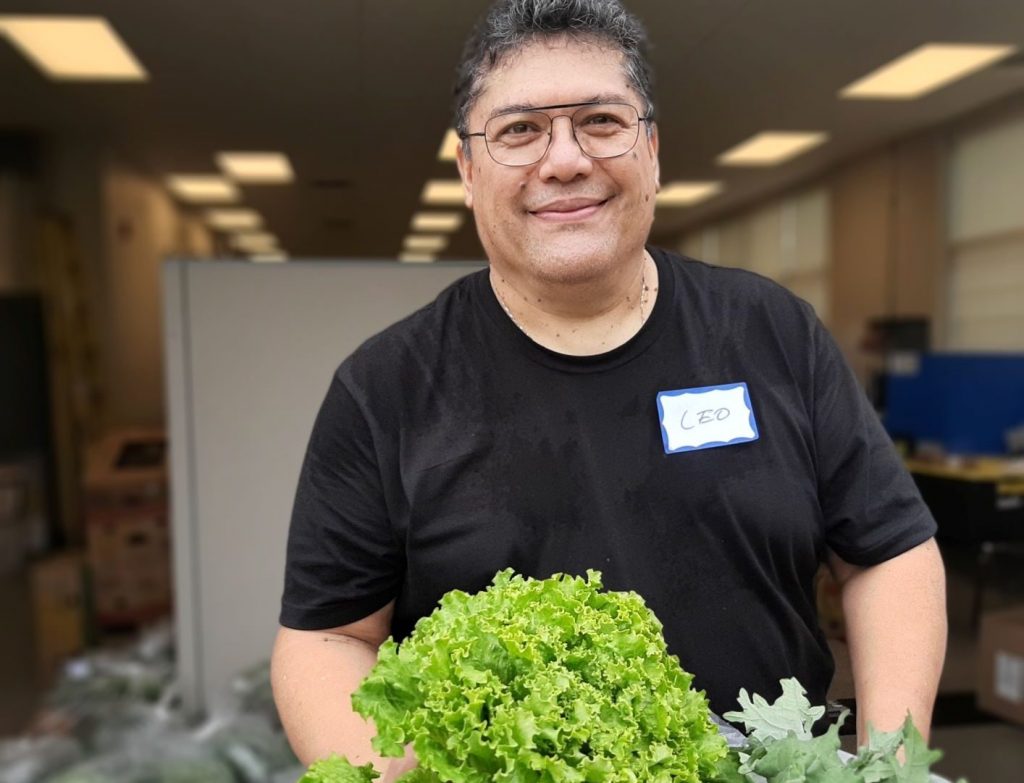 "We get organic food from local farmers and we get rescue food from supermarkets. Volunteers come every Saturday to support the program. This is a really nice experience as we are able to help people in need," Leo says.
The program, funded by Second Harvest, purchases organic produce from Seed of Life Farm, eggs from FeatherField Farm, and rescued foods like bread, buns, cookies and treats from supermarkets via Sources Food Hub.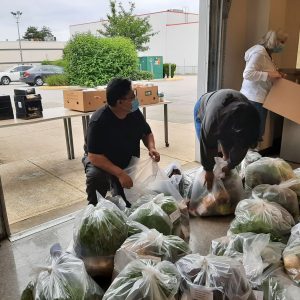 "I would like to highlight the support of volunteers to the program," adds Leo. "They are on time, work as a team and have everything done right on time. Volunteer driver is doing a great job by delivering 19 food hampers throughout Surrey and Delta. We couldn't do this without their support!