Even before the pandemic began, before "self-isolation" became a commonly used term, newcomers, especially those with small children, were already experiencing the burden of isolation. Coming to a new country can be a lonely and difficult time, especially when trying to ensure a smooth transition for your kids. As parents navigate the new complexities of the world, they also may find themselves struggling to create new, positive experiences for their children. That is where the I Can Cook program comes in.
Last spring, Doua Amoura, Nutrition and Life Skills Coordinator with DIVERSEcity's Child & Family Services, came up with this program idea to help teach young children cooking skills, while also creating a time to bond for families. The I Can Cook program was supposed to be held in-person, but was put on pause due to the COVID pandemic. Finally, this fall, the program, funded by Community Food Centres Canada, allowed six lucky children between the ages of three and five to follow along virtually each week as they cooked healthy new recipes.
"I ended up pre-recording the recipes every week and sending them to the families," explains Doua. "On the day they were supposed to cook, I would go to the supermarket, purchase all the necessary ingredients and cooking utensils, and deliver it all to the families. By the second week, the children were waiting for me by their doors, jumping up and down excitedly. They loved it."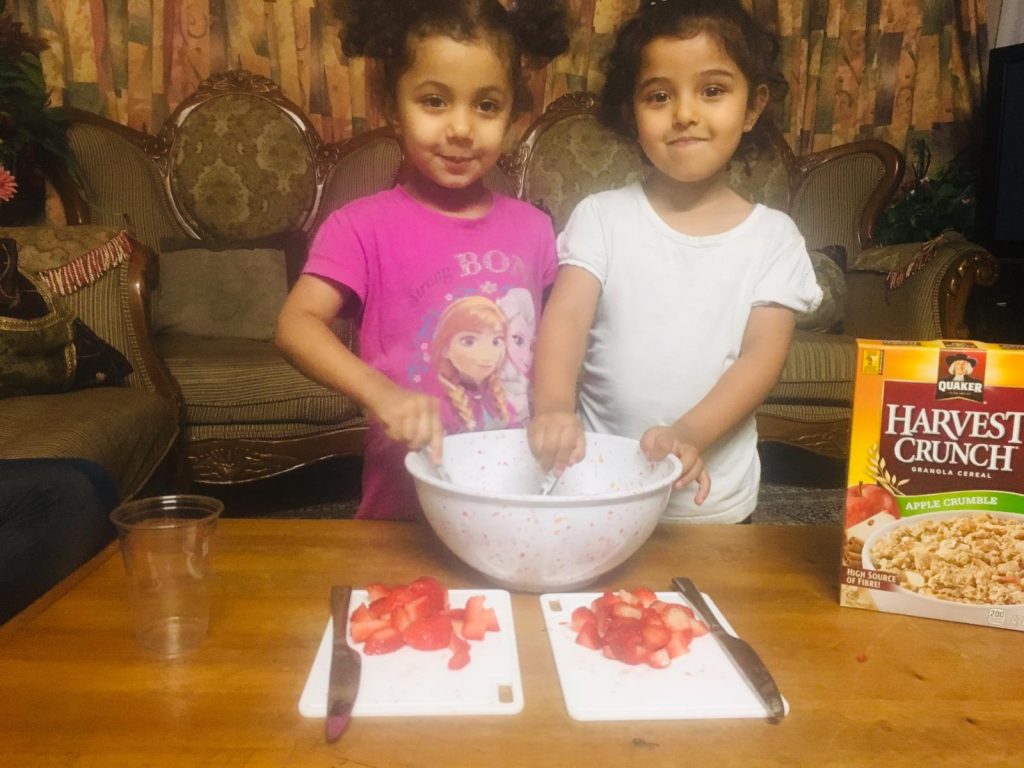 The children, with close supervision from their parents, got to try making a variety of recipes including chickpea salad sandwiches, vegetarian pizzas, carrot muffins, burritos and kale smoothies.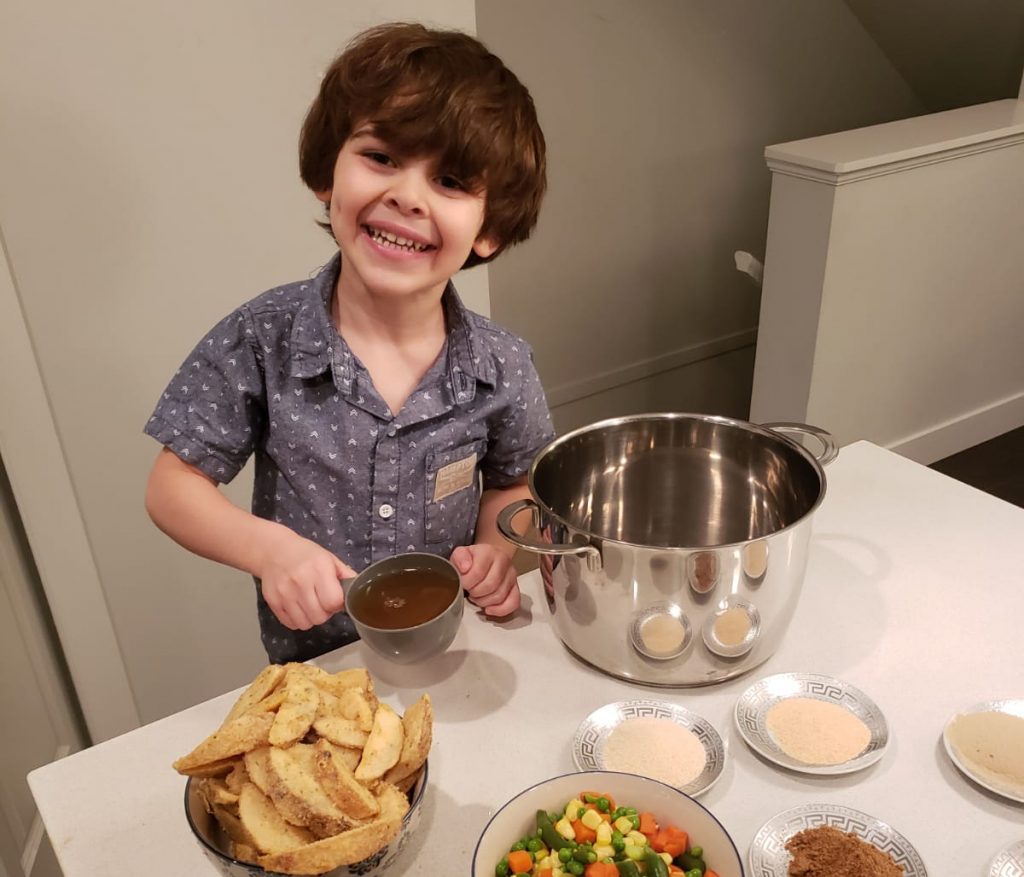 The program was a success all around. Not only did the children gain new, important life skills, but the parents created new memories with their kids. "At the start of this, the children were not excited to try the healthier recipes," Doua recalls. "Now, 10 weeks later, not only are they excited to have vegetables on their pizza and in their smoothies, but they are proud of themselves, too. It makes a difference."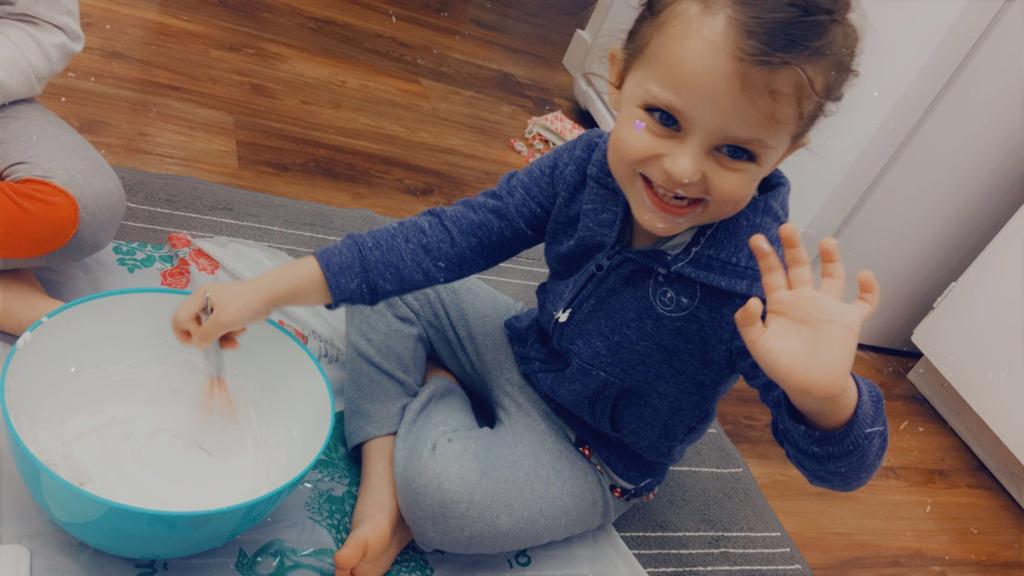 In a time where things can seem gloomy, it is important to remember that even a simple thing like cooking a healthy meal together can bring joy and connection.
For more information, please contact childrensprograms@dcrs.ca or your DIVERSEcity case worker to learn more.