On National Day for Truth and Reconciliation, it's important for DIVERSEcity's leadership and staff to stop and centre ourselves and our work in the understanding that we live on the unceded, traditional and ancestral territories of the Semiahmoo, Katzie, Kwikwetlem, Kwantlen, Qayqayt, Musqueam and the Tsawwassen First Nations, who have been stewards of these lands since time immemorial.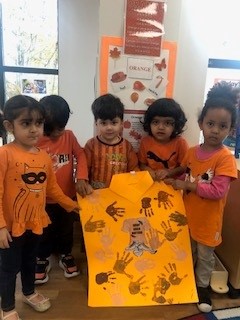 We also strive to share this understanding with the people we serve, including newcomers, immigrants and refugees — from children to seniors — who may not be aware of the history and modern realities of Indigenous Peoples of Canada and the devastating impact of residential schools.
"We recognize the responsibility we have to actively participate in decolonizing practices that address Canada's colonial past and the ongoing subjugation of Indigenous people. We need to sit in this truth first and acknowledge it, in order to re-build forward through continually seeking ways to learn, listen and do our part in righting relations," stated Neelam Sahota, Chief Executive Officer, DIVERSEcity, at the DIVERSEcity AGM and Awards of Impact on Thursday evening, which started off with a welcome song by Dennis Leon of Kwantlen First Nation.
Dennis has shared his teachings and songs at many DIVERSEcity and Surrey Local Immigration Partnership (LIP) events, and will join us again on October 5, 6–8 pm at the Surrey LIP's Stories from the Land event at the Museum of Surrey. To join us at this free, educational event, get your tickets here.
Dennis is also a consultant with Len Pierre Consulting, which advises and trains teams and organizations on Indigenous cultural safety, reconciliation, decolonization and anti-racism. Len Pierre Consulting was the recipient of the Reconciliation in Action Award at the DIVERSEcity Awards of Impact, September 28, 2023.
"The Reconciliation in Action Award is an incredibly important one to us as we move deeper into our journey to truth and reconciliation while working to settle an unprecedented number of newcomers in our country," said Neelam.
We're proud to have been part of the development of Surrey First People's Guide for Newcomers, produced by the Surrey LIP and written and designed by Indigenous authors in their own voice. DIVERSEcity and the Surrey LIP won the BC Reconciliation Award from the BC Achievement Foundation last year for the development of the guide, which is available for free in several languages here. Today, the Surrey LIP is hosting a free one-day workshop based on the guide from 10 am –  3 pm at DIVERSEcity Surrey Community Campus at  13455 76 Avenue, Surrey, BC.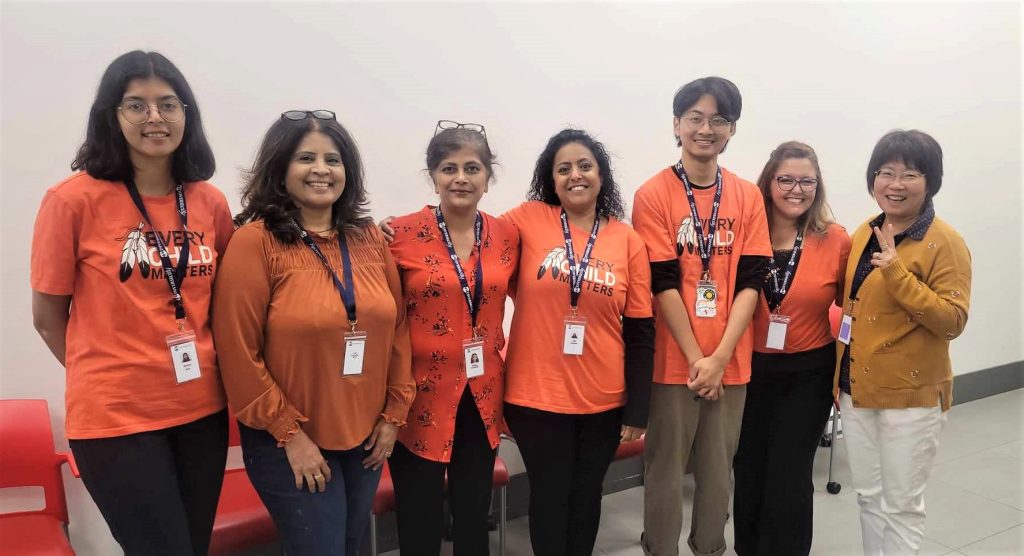 Further resources we have collected in our learning journey can be viewed and further shared here: dcrs.ca/resources/indigenous-resources.
Whether it's our staff coming together to wear orange shirts for September 30 as a symbol of our support, or looking for new ways to listen, learn and bridge Indigenous and newcomer communities, DIVERSEcity is committed to walking the path forward toward righting relations.