This BC Seniors Week (June 5–11, 2022), DIVERSEcity wants to recognize all the newcomer seniors (55+) in our community who are caregiving for their partners, friends and relatives.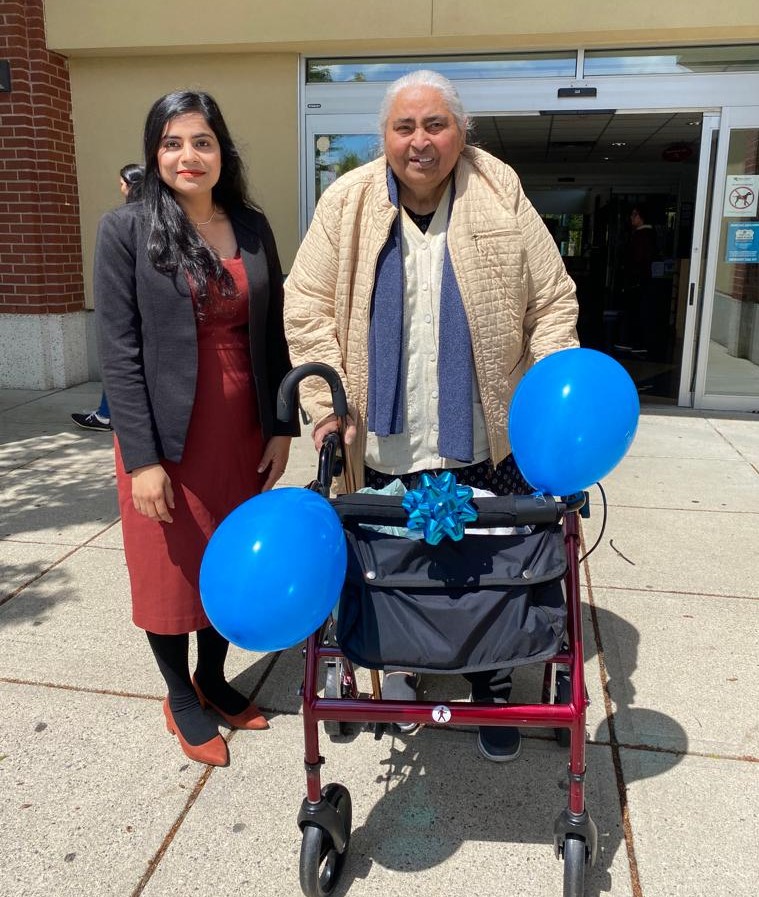 As people age, we have to deal with added health challenges that come with our advanced years, or caring for our friends and relatives who do. It's not an easy job. Not only are they dealing with their own settlement and lifestyle challenges, they are tasked with the care of someone they love who needs a lot of help to live independently.
Our Newcomer Family and Friend Caregiver Support Program was created to be the support system for the caregiver themselves. The program provides information about the care system in Canada; connects caregivers with services in the community; offers informative workshops, and support groups led by a clinical counsellor in English, Punjabi and other languages.
Caregiver Amarjit says being the primary caregiver of her now-deceased husband, who had multiple strokes, was very hard for her. Her own health was continuously declining, she was dealing with depression, and the pandemic made the situation seem hopeless. "I felt isolated," she said.
"Amarjit felt there was no time for self-care and was overwhelmed with her caregiving role," says Meenakshi Sodhi, Caregiver Support Coordinator at DIVERSEcity. "Our caregiver support program gave her a light at the end of the tunnel."
Amarjit started actively participating in the online and in-person sessions, educational workshops and chai time. And the support group gave her the opportunity to express personal feelings in a non-judgmental environment and connect with others.
"She was finally able to break the silence that had left her feeling alone and depressed," says Meenakshi.
Caregiver Sawinder, who cares for her husband with dementia, says she always looks forward to the caregiver program sessions, which offer her the opportunity to "sit, relax and recharge." She has also learned a great deal in the educational workshops, including one that helped her learn how to better communicate with dementia patients, and another that taught her how to advocate for her husband as his caregiver in the health care system.
The program's educational workshops are scheduled regularly, including a Seniors Abuse and Neglect Workshop, presented by Fraser Health, tomorrow, Wednesday, June 8, at 10 am – 12 pm, at DIVERSEcity Surrey Community Campus (13455 76 Street, Surrey, BC).
Are you a newcomer caregiver who would like support in your caregiving journey? Learn more about our program here