Coast Capital Gives Back @DIVERSEcity in a day of volunteering, learning and connection
Twenty-eight Coast Capital executives arrived at DIVERSEcity's rooftop in Surrey on a sunny day in June to learn more about DIVERSEcity's work and impact in the community — and to volunteer their time with staff and clients!
In the half-day event dubbed "Coast Capital Gives Back @DIVERSEcity," the Coast executives, including Helen Blackburn, CFO, participated in various volunteer activities including rooftop beautification by building planter boxes and new furniture, planting flowers, and preparing a barbecue grill, which they used to cook a celebratory feast to conclude the event.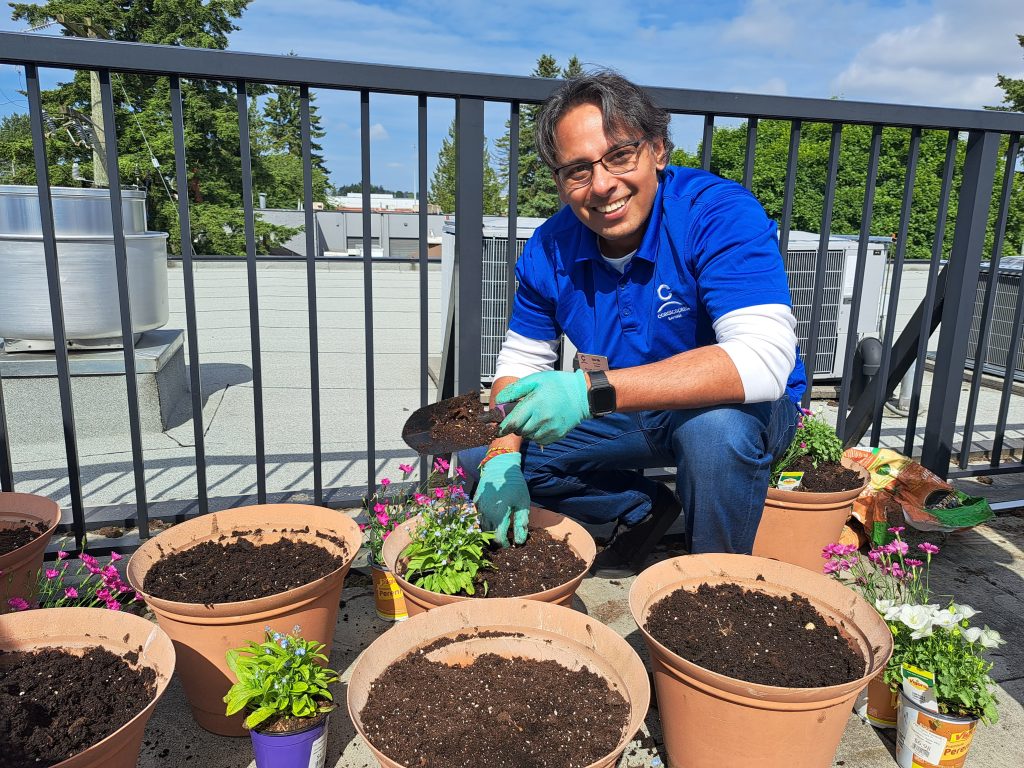 "We were pleased to welcome the Coast Capital team to DIVERSEcity to connect and share information about our work, especially the success of the program they sponsor, Coast Capital Credentialing Program for Newcomer Women program," says Neelam Sahota, CEO, DIVERSEcity. "Coast Capital is a valued partner whose generosity in funding this rooftop beautification and barbecue event for our staff and clients shows us they are a financial institution that truly wants to make a difference in the community."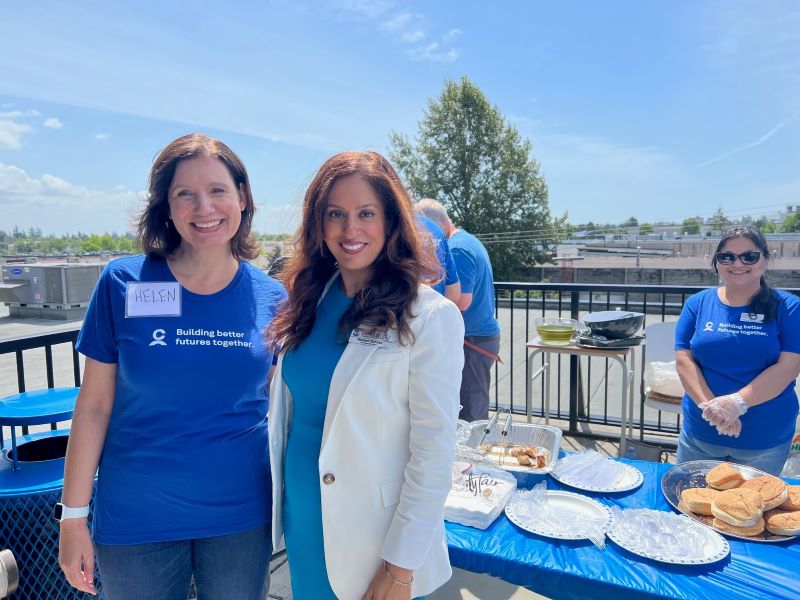 The Coast Capital Credentialing Program for Newcomer Women program helps skilled immigrant women get back into their licensed professions in Canada. The program not only connects them with a career navigator to guide their employment journey, but they receive up to $2,000 in grant funding to get their educational credentials evaluated and register for proficiency exams.
"Now in its second cohort, the program is currently working with 36 women on re-credentialing action plans. They follow in the footsteps of 30 women who graduated in the first cohort, who are on their way to building their careers in Canada," says Kirsty Peterson, Director, Career Advancement & Innovation.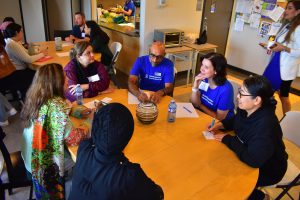 Several clients from this and other DIVERSEcity Employment Programs attended the rooftop event and took part in a speed mentoring activity with some of the Coast Capital executives, including Ms. Blackburn.
Clients practised their first impression, communication and elevator pitch skills and had 10 minutes with a Coast executive, where they introduced themselves, got feedback on their opening pitch and discussed their career goals. They then rotated and got advice from other mentors.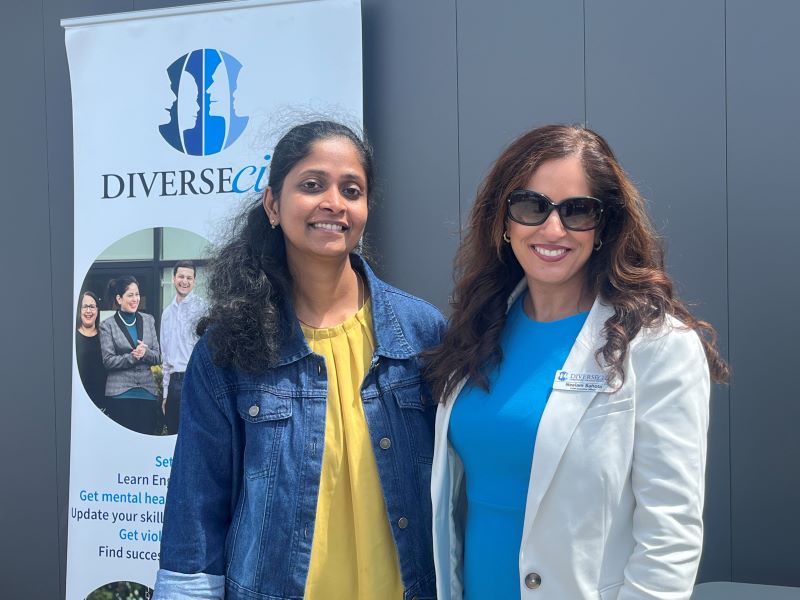 Pradnya, a pediatric dentist from India, spoke to the crowd at the event about how impactful the credential program and grant has been to her career journey, as well as how meaningful it was to take part in the mentoring activity with Coast executives, many of whom also had immigrant backgrounds.
"Talking to people at Coast Capital helped me gain a positive insight into the future because they shared that their journey was similar to ours, and they eventually reached where they are. They showed there's a light at the end of the tunnel," says Pradnya.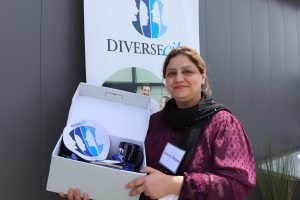 Other Coast volunteers helped assemble our "Career-Ready Kits for Newcomers," to help newcomers put their best foot forward in their career search. The kits included professional resumé padfolios, pens and notebooks, Coast Capital laptop sleeves and other goodies, a $50 gift card, plus DIVERSEcity's "Build the Career You Want" employment blog booklet.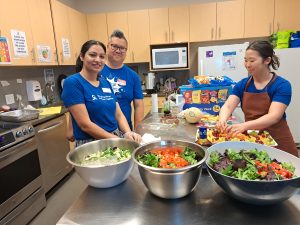 One of the Coast Capital volunteers shared: "Volunteering at DIVERSEcity was a truly rewarding experience. Hearing how DIVERSEcity helps provide support to newly immigrated Canadians with the skills and training, along with mental and financial support to be successful in their transition is inspiring. Hearing the stories of the program members and their journeys was eye-opening in how difficult moving away from your home can be, and it was heartwarming to hear how DIVERSEcity is here for them to help. It makes me feel proud to know that Coast is partnered with such a purposeful organization, and I look forward to more opportunities in the future."
Thank you to Coast Capital for their generous donation, volunteer efforts and dedication to advancing progress on employment and foreign credential barriers faced by skilled immigrants, particularly women, in Canada.
Learn more about the Coast Capital Credentialing Program for Newcomer Women program here.