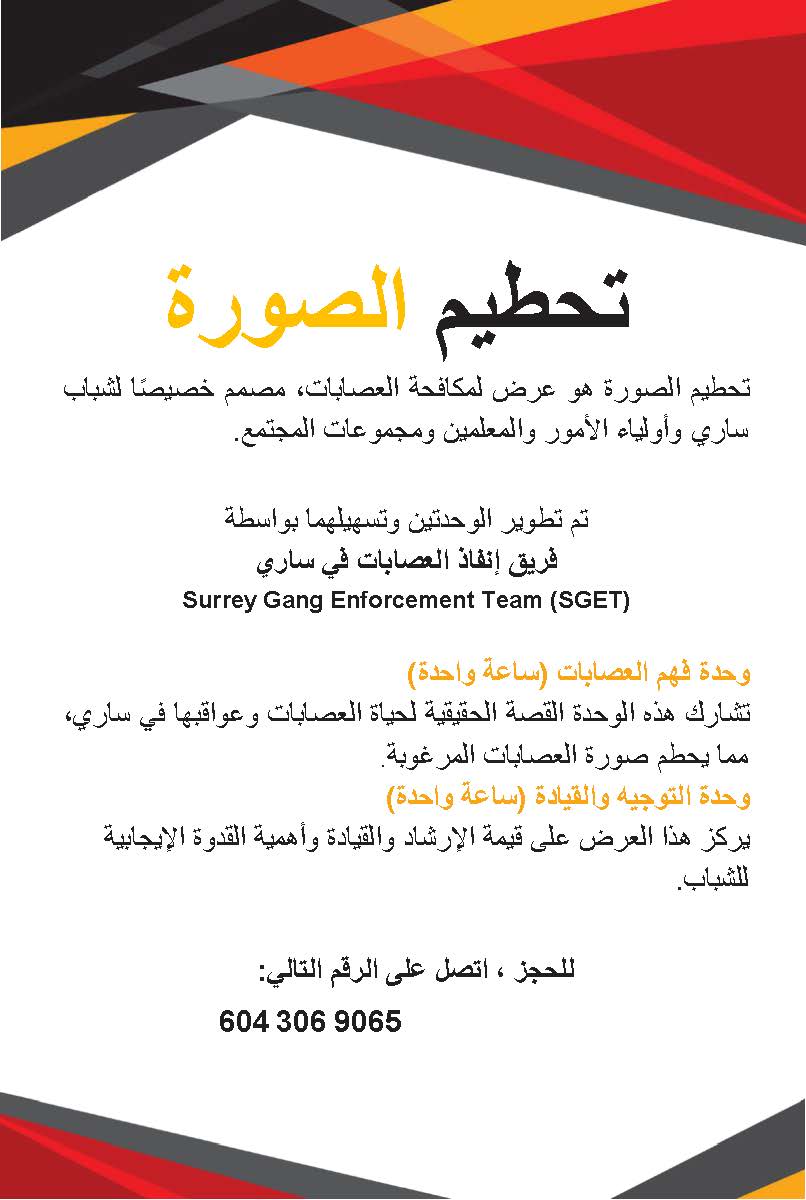 DIVERSEcity's Surrey Anti-Gang Family Empowerment program (SAFE), in partnership with the Surrey RCMP, is presenting an anti-gang presentation, tailor-made for Surrey youth, parents, educators and community groups. The presentation will be presented in Arabic and aims to give the hard facts on gangs and drugs so Surrey youth are equipped to make better choices, and adults know how to talk to kids about these topics and identify warning signs.

Wednesday, May 19, 2021
4:30–6 pm, online via Zoom
Inspired by the Combined Forces Special Enforcement Unit's End Gang Life program, Shattering the Image was developed by the Surrey Gang Enforcement Team (SGET) when the team identified a need for gang related information that was specific to Surrey.
For more information or to register, contact gasmar@dcrs.ca or call 604-306-9065.