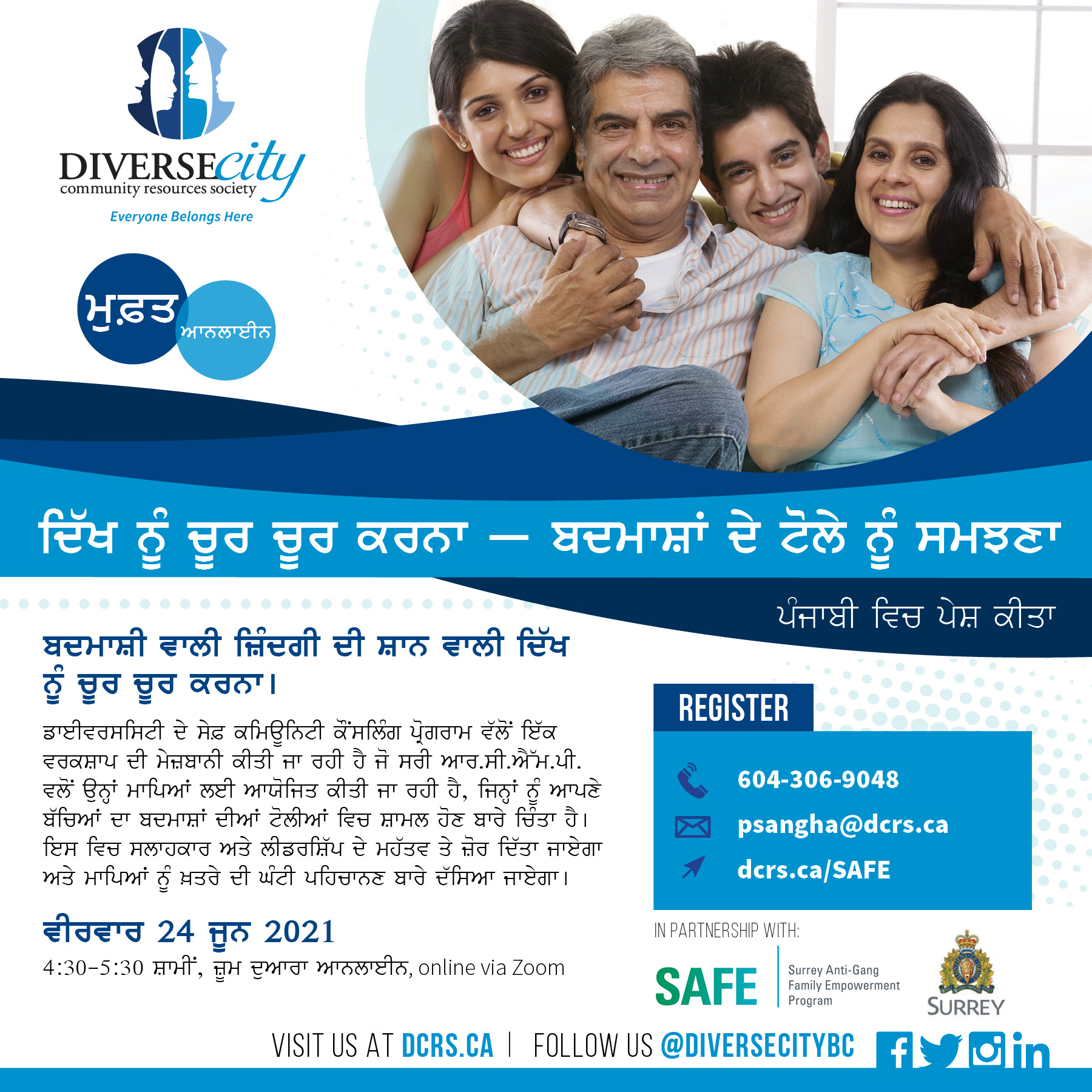 DIVERSEcity's Surrey Anti-Gang Family Empowerment program (SAFE), in partnership with the Surrey RCMP, will present an anti-gang presentation, tailor-made for Surrey youth, parents, educators and community groups. The presentation will be presented in Punjabi and is geared towards parents who have concerns about their children and gang involvement. It emphasizes the importance of mentorship and leadership, and will help parents by going over red flags.

Thursday, June 24, 2021
4:30–5:30 pm, online via Zoom
Inspired by the Combined Forces Special Enforcement Unit's End Gang Life program, Shattering the Image was developed by the Surrey Gang Enforcement Team (SGET) when the team identified a need for gang related information that was specific to Surrey.
For more information or to register, contact psangha@dcrs.ca or call 604-306-9048