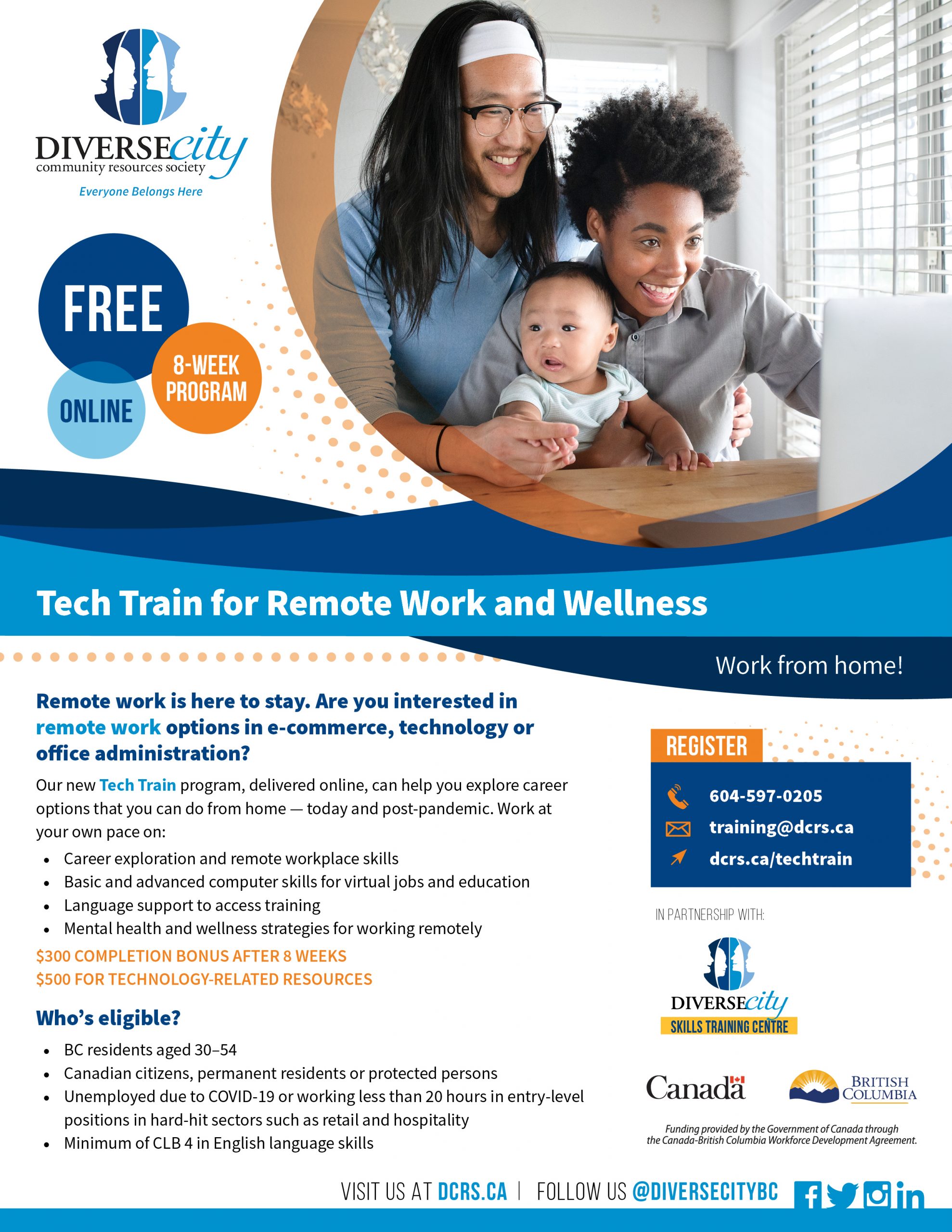 Remote work is here to stay. Are you interested in remote work options in e-commerce, technology or office administration?
Our new Tech Train program, delivered online, can help you explore career
options that you can do from home — today and post-pandemic. Work at
your own pace on:
• Career exploration and remote workplace skills
• Basic and advanced computer skills for virtual jobs and education
• Language support to access training
• Mental health and wellness strategies for working remotely
$300 COMPLETION BONUS AFTER 8 WEEKS
$500 FOR TECHNOLOGY-RELATED RESOURCES
Who's eligible?
BC residents aged 30–54
Canadian citizens, permanent residents or protected persons
Unemployed due to COVID-19 or working less than 20 hours in entry-level
Positions in hard-hit sectors such as retail and hospitality
Minimum of CLB 4 in English language skills
To register or for more information, call 604-597-0205, email training@dcrs.ca or visit https://www.dcrs.ca/our-services/employment-programs/tech-train-for-remote-work-and-wellness/