The DIVERSEcity Awards of Impact recognize individuals and organizations that have made significant contributions to creating inclusive and equitable communities.
At the 2023 DIVERSEcity Awards of Impact last month, we had the pleasure of celebrating community leaders and changemakers who are making a difference to others in BC.
We spoke with the winners to ask them more about what inspires them to go above and beyond to make a positive impact in the community.
Nick Noorani, Founder of Immigrant Networks
Newcomer Champion Award
What can be done to make Canada a more welcome, equitable place for immigrants and refugees?
"Immigrant Networks matches someone with someone from their profession who's another immigrant. And what has happened is in the three years that we've been doing this is we've seen thousands of immigrants getting jobs.  Why? Because they understand the Canadian workplace."
---
Sue Hammell, Political leader and women's rights advocate
Gender Equity Award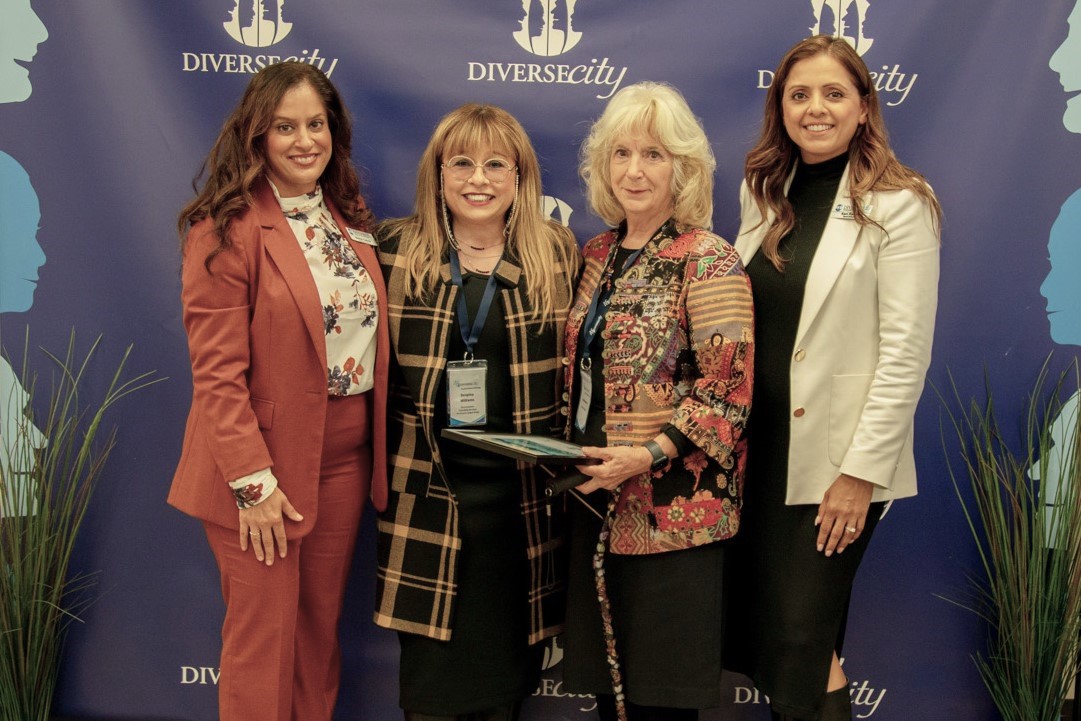 What's an example of your activism for women's equality?
"I want to talk about one piece of my activism. In the BC Legislature, there is 50 per cent women, 50 per cent men and in Cabinet there is 50 per cent women and 50 per cent men, and that's a first for around the world. That was a consequence of an equity-mandate that was passed by the party, so when a woman stepped down, she had to be replaced by a woman. So, when I stepped down, I had to be replaced by a woman and [Minister] Rachna Singh became the MLA for Surrey-Green Timbers," says Sue Hammell.
---
Annie Ohana, Surrey Schools teacher and community activist
Community Changemaker Award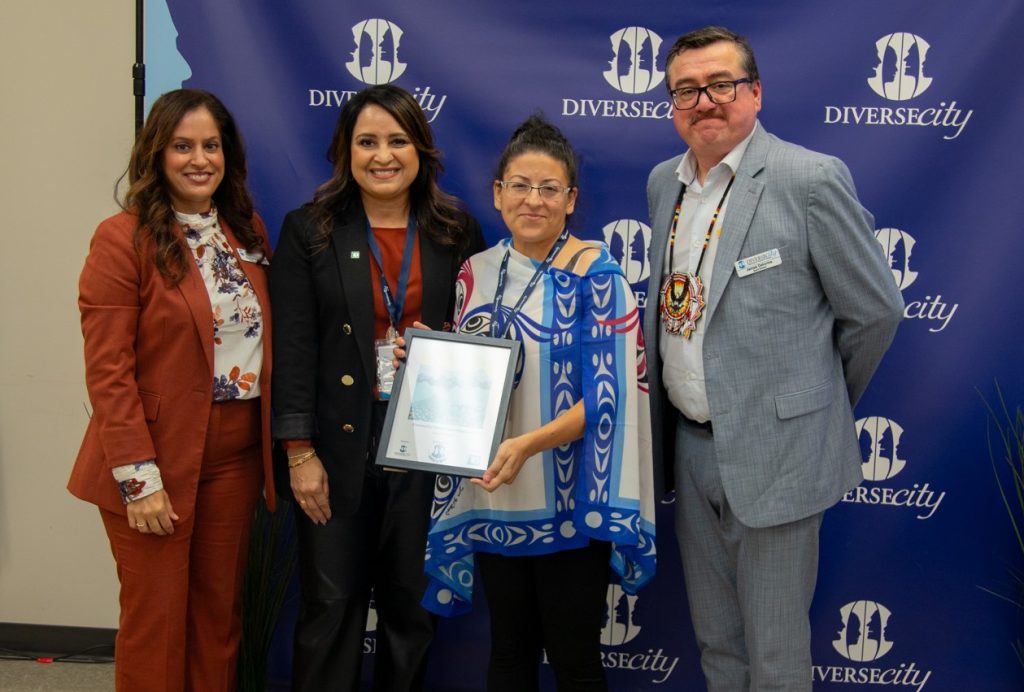 What inspires you to want to create a positive change in the community through your teaching and activism?
"I'm inspired by those that change the world with very little. And then I think, well what's my role then? What do I need to do to support that individual and to make space so that we can truly create change?"
---
Atania Kharma, Youth outreach worker who organized humanitarian efforts in response to the earthquake in Syria
Humanitarian Heart Award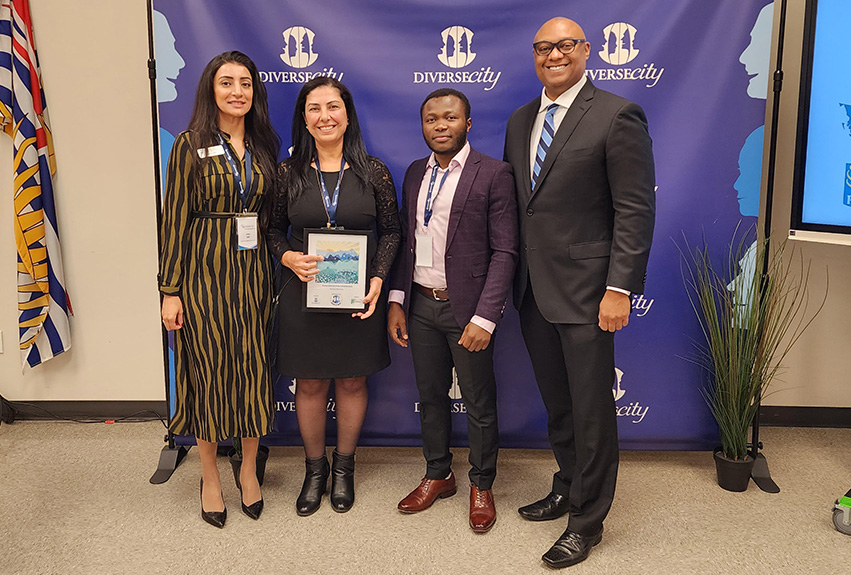 Why is giving back important to you?
"Giving back is not just an obligation, it's a source of fulfillment for me and purpose. It's a way I connect with others and I connect with my community."
---
Len Pierre Consulting
Reconciliation in Action Award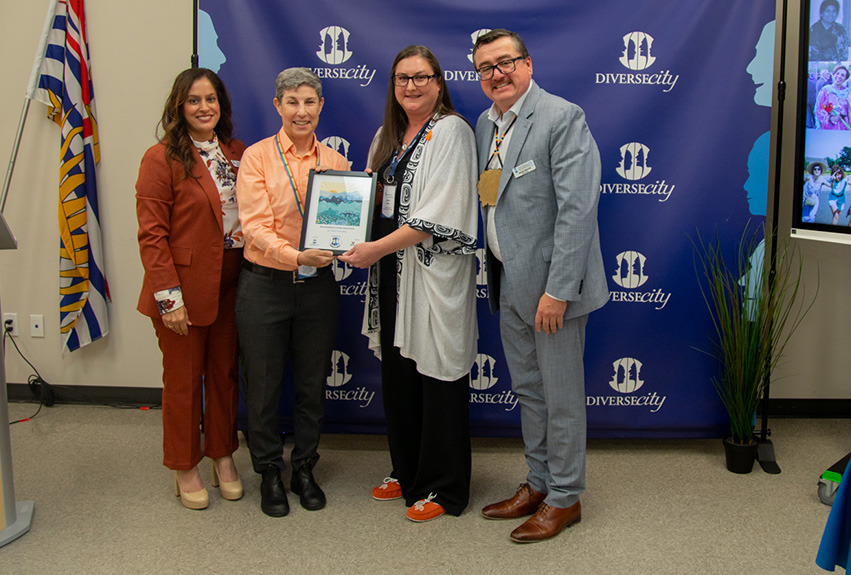 What do you think we can all do to advance reconciliation as we move forward to righting relations?
"One thing we can all do is to make a commitment to lifelong learning. Reconciliation is a marathon, not a sprint. Develop a healthy habit of seeking further education and opportunities to learn about Indigenous peoples and our shared colonial history in this country," says Ashley Pierre on behalf of Len Pierre Consulting.
---
Ben Liegey, Founder of BetterTable.ca
Food Justice Advocate Award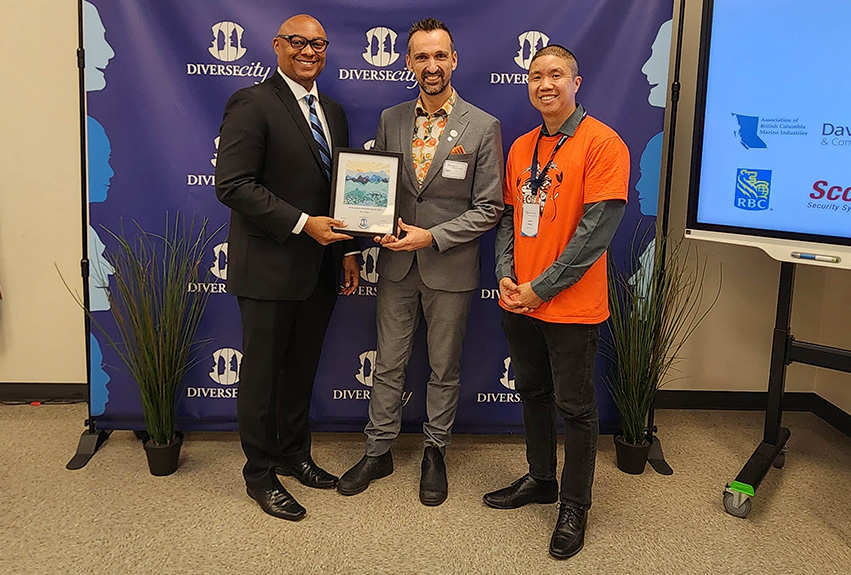 Please tell us a little bit about you and why the issue of food justice is so important to you.
"Food waste is a big issue and food security as well because 58 percent of food produced is wasted in Canada. Yet one in 7 people are still hungry. And with all the food that is being wasted in Canada, we could actually feed the whole population for five months. So, working on sustainable development goals such as zero hunger is very key."
---
Yousif Shaboo, Outreach Worker with Surrey Schools
Youth Leadership Award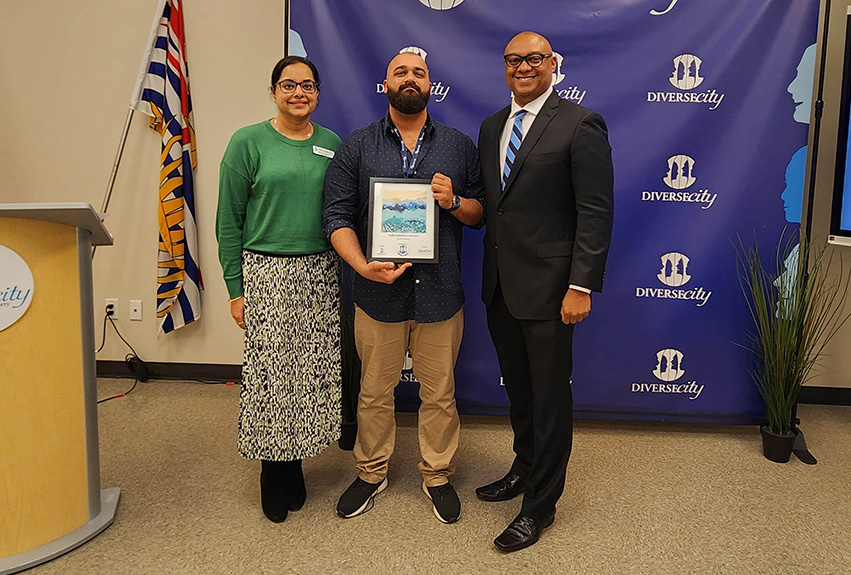 What tips can you offer to youth who are looking to take on a leadership role in their career path?
"There are so many resources that you can reach out to.  And if you're a student, don't be afraid of approaching your counsellor or youth workers, career centre staff.  They can help you."
---
Grateful Fugar, retired nurse and community volunteer
Inspiring Seniors Award
"I'm honoured to receive the  Inspiring Seniors Award. Since retiring from nursing in September 2022, after 40 years, I stepped into a new role facilitating seminars and empowering seniors to go out more and reconnect back into the community and engage in various activities they formerly enjoyed and engaged in pre-COVID. Many seniors have lost confidence and given way to fear, doubt and isolation. I enjoy creating a safe environment in local recreation centres and church venues where seniors can dine and socialize with other seniors while learning new skills and raising awareness of new trends in our society.  I am also a philanthropist working with children in rural regions in Ghana getting them out from the farms into the classroom to realize their  dreams and potential through education. I partner with different organizations to make this dream a reality," says Grateful Fugar.
---
Ziagul Shahrad, Stories of Strength client and Afghan women's advocate
Strengthening Safety Award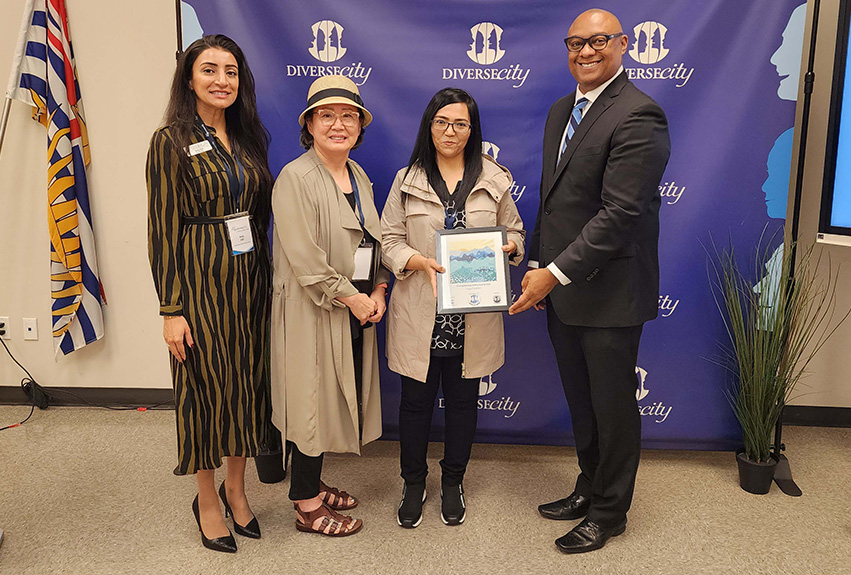 "I'm a recent refugee from Afghanistan. We came to Canada for starting a new life and enjoying freedom as we deserve. In all my life, I advocated for Afghan woman and rights because they have no right to go to school, to go to work or to have custody of their children. I'm happy I have provided a safe opportunity for my children to achieve their aims and goals, but sad for the women and girls in my home country," says Ziagul Shahrad.
---
Prosper Pharmacy
Empowering Employer Award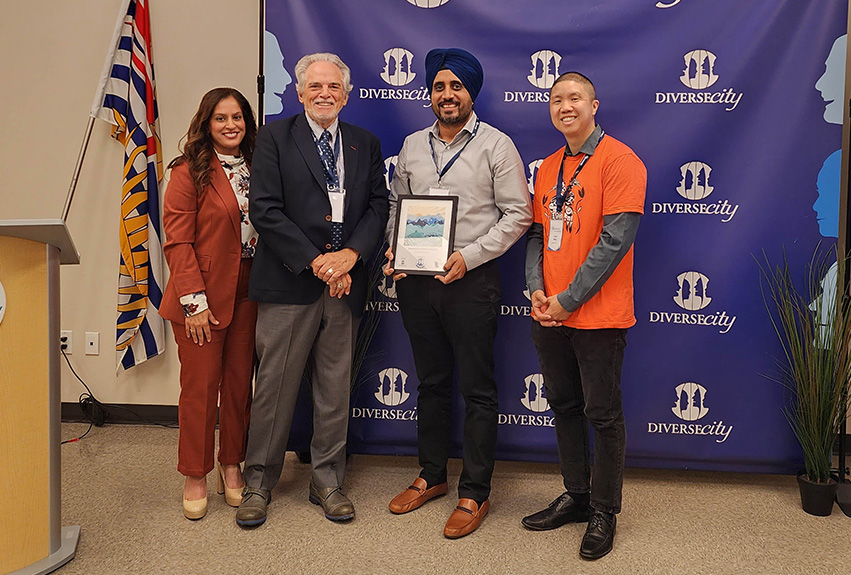 Prosper Pharmacy is a full-service pharmacy in Surrey, BC. Prosper Pharmacy has been an employment partner of DIVERSEcity, giving newcomers and youth their first work experience in Canada. For newcomers facing barriers to employment, this first work experience in Canada is crucial for their career journey.
"Empowering newcomer youth is crucial as they face a myriad of challenges throughout the migration process. Their journey is riddled with unique stressors such as living conditions, language barriers, cultural adjustment, racism, discrimination, and they struggle to adapt to Canadian workplaces," said Simran Sohi, of Prosper Pharmacy. "We believe most newcomers come to Canada with valuable skills, education and a desire to provide a better life for themselves and their families. They contribute to our communities by filling gaps in our labour force. We are giving an opportunity to youth by providing multiple opportunities for them such as pharmacists, pharmacy technicians, medical office assistants, delivery drivers, cleaners based on their skills and education in our various locations. And we provide them trainings based on their job duties if they don't have any Canadian work experience."