DIVERSEcity exclusive sponsor of Sher Vancouver's January Marie Lapuz Youth Leadership Award
LGBTQ2S+ activist Christopher Nkambwe of Toronto has won the LGBTQ2S+ January Marie Lapuz Youth Leadership Award top prize for 2020.
The award was created by Sher Vancouver to recognize young leaders who are advocates for the LGBTQ2S+ community. For these sixth annual awards, sponsored by DIVERSEcity Community Resources Society for the second year, there were applicants from across Canada and beyond. Thirty-year-old Nkambwe, a Black transgender woman originally from Uganda, impressed the awards jury to grab the $1,000 award.
Nkambwe, who sought asylum in Canada in 2019, founded the African Centre for Refugees in Ontario, which supports vulnerable LGBTQ+ refugees from the African continent. "I am an activist and human rights defender who came from Uganda to Canada to attend the Women Deliver conference in June 2019. I was not able to return home because of fear for persecution due to my sexuality and gender identity and I started my journey as a refugee in Toronto," says Nkambwe. "I have been able to fund my organization, African Centre for Refugees, using the small salary of $15 from my cleaning job to run the organization's activities without external funding and I have managed to reach over 300 community members with our services."
"I am so impressed with the quality of Christopher's application and the leadership demonstrated in the LGBTQ2S+ community by all the applicants. The future is looking bright with leaders like this supporting, protecting and defending all of us," says Alex Sangha, Sher Vancouver Founder and Award Coordinator.
In addition to the top prize, the first runner up, Mohammad Al Akel, 25, of Toronto, won $600. The second runner up position, with a prize of $400, was tied, with two winners: Tai August, 20, of Kelowna, BC, and Sonali (Alyy) Patel, 24, of Oakville, Ontario. Honourable mention ($200) was awarded to Sophia M. Matthew, 25, of Vancouver.
"The amazing work Christopher and the other winners are doing to improve the lives of LGBTQ2S+ and BIPOC people, even during this global pandemic, is truly inspiring," says Upkar Singh Tatlay, Vice President, Board of Directors, DIVERSEcity Community Resources Society, the exclusive sponsor of the awards. "As a member of the awards jury, reading about their resilience, passion and dedication underscored the importance of shining a light on their stories through awards like these."
The January Marie Lapuz Youth Leadership Award, created by Sher Vancouver in 2015, is named after Sher Vancouver's late social coordinator, January Marie Lapuz, a transgender Filipina woman who was tragically murdered in New Westminster, BC, in September 2012.
"We are proud to support Sher Vancouver's January Marie Lapuz Youth Leadership Award as the exclusive sponsor for the second year in a row," says Neelam Sahota, Chief Executive Officer, DIVERSEcity. "At DIVERSEcity, we empower newcomers and others from the LGBTQ+ community through our LGBTQ+ Newcomer Support Services and our free peer support group called Together Now. It's important for us to have services tailored to their unique needs and experiences, and our support of these awards and Sher Vancouver is an extension of that commitment."
In summary, the winners of this year's January Marie Lapuz Youth Leadership Awards are:
Christopher Nkambwe, Winner ($1,000 prize)
30 years old | Toronto, Ontario
Christopher Nkambwe (she/her) is a Black transgender woman activist and human rights defender who came from Uganda to Canada to attend the Women Deliver conference in June 2019. She was not able to return home because of fear for persecution from Uganda police due to her sexuality and gender identity, so she started her journey as a refugee in the city of Toronto, Canada.
She is the founder of the African Centre for Refugees in Ontario-Canada and in October 2019, she successfully registered her charity organization that supports vulnerable LGBTIQ refugees from the African Continent from the time they enter the country until they are integrated into the Canadian setting.
In September 2020, she was selected by the Ontario Council for Agencies Serving Immigrants to sit on the advisory committee under the Positive Space Initiative that supports the settlement sector to more effectively serve LGBTIQ+2 newcomers. In November, Christopher was honoured with the Community One Foundation Commemorative Award of Steinert and Ferreiro (cash prize of $10,000), which celebrates unsung heroes for their contribution in the Canadian LGBTIQA2S+ community.
Photo by Muzamilu Golooba Photography
---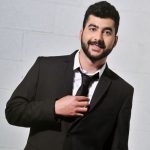 Mohammad Al Akel, First Runner Up ($600 prize)
25 years old | Toronto, Ontario
Mohammad Al Akel (he/him) was born in Beirut, Lebanon, a country with many hardships that shaped him into an enthusiastic leader fueled by grit and compassion. He is grateful for the MasterCard Foundation Scholarship he received at the American University of Beirut, where he developed into an advocate for LGBTQIA+ rights, human rights and climate justice.
After his coming out challenges, he was dedicated to pursuing his graduate studies even after his family temporarily rejected him. He completed his master's of climate change at the University of Waterloo. He aims to inspire and empower the LGBTQIA+ community and wrote and published his book titled The Influential Story of a Gay from the Middle East, and initiated the first private Facebook Group for marginalized Middle Eastern queer groups in Canada, LGBTQ+ Middle Easterners and North Africans in Canada.
He is currently working at the Alliance for South Asian Aids Prevention (ASAAP) as a settlement manager for LGBTQ+ Middle Easterners and South Asians, where he shares awareness about mental health, STIs, harm reduction and HIV prevention, in addition to aiding newcomers and refugees to settle in Canada.
---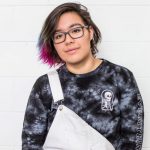 Tai August, Second Runner Up ($400 prize)
20 years old | Kelowna, BC
Tai August (two-spirit, non-binary, queer) is an Indigenous, third-year psychology student at the University of British Columbia's Okanagan Campus who grew up in Chase and Salmon Arm in British Columbia, both very rural areas. They are currently Etcetera's Lived Experience Peer Youth Facilitator in Kelowna and early this year joined Kelowna Pride Society as one of their education facilitators.
Living in Kelowna has opened up many opportunities for Tai such as being able to volunteer with the Pride Resource Centre on campus, pick up casual shifts in youth drop-ins and detox centres. They hope to continue toward a master's of social work at UBCO to be able to better help the people they work with in the future.
---
Sonali (Alyy) Patel, Second Runner Up ($400 prize)
24 years old | Oakville, Ontario
Sonali (Alyy) Patel (she/they) is a trailblazing gay Gujarati gender fluid womxn and multi-award-winning Power Dyke™, who has made monumental strides for queer South Asian women in Canada through her research, community organizing and advocacy work. She is the founder of a thriving national organization, the Queer South Asian Womxn's Network, as well as the pioneer of research on discrimination against queer South Asian women in Canada.
Alyy began pursuing her passion for LGBTQ+ community building in 2015 by organizing Halton Region's first LGBTQ+ Pride Festival, and spearheaded countless queer initiatives across Canada thereafter. Despite a lack of family support, Alyy dedicatedly raises awareness about the issues and experiences of Queer South Asian diaspora through written publications, public speaking, and various media outlets (e.g., podcasts, documentary, social media). In 2020, Alyy made LGBTQ+ history as the first South Asian speaker at Pride Toronto's Dyke March.
---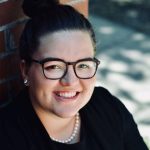 Sophia M. Matthew, Honourable Mention ($200 prize)
25 years old | Vancouver, BC
What are the politics of silence? This question framed Sophia M. Matthew's (she/her) undergraduate degree, where she analyzed dominant narratives of trauma. A first-generation university student, she graduated near the top of her class. Before law school, she worked at Pietrow Law Group, a queer family law firm in downtown Vancouver. She has focused her legal education on creating space for marginalized narratives, particularly those of LGBTQ2+ communities. She coded interviews on cohabitation as a research assistant for a gay professor. She built community as UBC OutLaws' co-president (2019–2020) and a Small Group Mentor (2020–2021). UBC has recognized her with multiple awards, including the Marlee G. Kline Essay Prize, awarded for intersectional feminist writing.
Photo by Saphren Lise Photography
---
Emerging Youth Leaders Prizes
In addition to the top five winners above, Sher Vancouver has awarded $100 prizes to Emerging Youth Leaders to encourage youth who are starting to do great work with their advocacy for the LGBTQ2S+ community. This year's winners are:
Angelica Poversky, 22, Vancouver
Nel Jayson Santos, 22, Vancouver
Kyle Yeung, 18, Richmond
Jane MacNeil, 17, Calgary
Maha Faruqi, 23, Kingston, Ontario
Ashli Au, 20, Ottawa
Azel Gallinger, 17, Ottawa
Read full biographies of all winners, including Emerging Youth Leaders here.